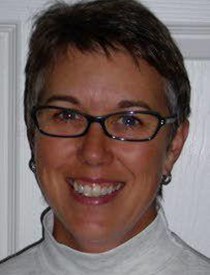 Kelly Dahlquist
8/20/1958 — 7/17/2019
Kelly Ann Dahlquist, 60, passed away on the evening of Wednesday, July 17, 2019.
Kelly was born Aug. 20, 1958, in Rupert, Idaho, to Calvin and Marjorie Wall. She grew up on a small farm close to a loving family of grandparents, cousins, aunts and uncles. She attended St. Nicholas Elementary School, East Side Middle School and graduated from Minidoka County High School in 1976. Shortly after high school, Kelly married Mas Kuwana Jr. and settled in the Raft River area. There, they farmed and raised their children, Torrie and Mas III. In 1992, Kelly was remarried to John Dahlquist. They lived and worked in the White Bird area.
Kelly always had an adventurous spirit and wanted to see what was on the other side of the hill. She worked for the U.S. Forest Service, maintaining the Pittsburgh Landing campsite on the Snake River. Constantly seeking adventure, she also worked with John as a manager at a wildlife farm in Missouri. Continuing to explore other areas of interest, Kelly and John returned to Idaho, where she worked in community development at the Clearwater Economic Development Agency. She was always interested in learning new things and sought new and interesting opportunities. She also championed the interests and careers of her family.
Kelly is survived by her loving husband, John Dahlquist; daughter Torrie Kuwana; son Mas Kuwana III; brothers Wade and Wesley Wall; and granddaughter Carson Kuwana. She was preceded in death by her parents.
A memorial service for Kelly will be held at 11 a.m. Saturday at the Orchards Community Church, 822 Bryden Ave., Lewiston. In lieu of flowers, the family welcomes you to make a donation to The Kids Klub, 506 S. A St., Grangeville, ID 83530.
Service Information
Date & Time

Saturday, July 27, 11:00 AM

Location

Orchards Community Church
822 Bryden Avenue
Lewiston, Idaho 83501

Get Directions
Offer Condolences