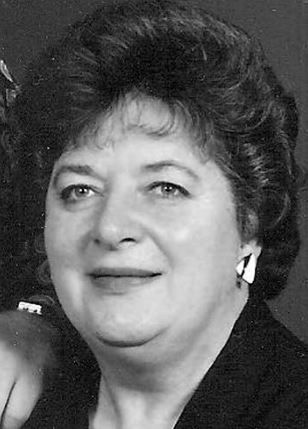 Kathryn Soderstrom
6/8/1941 — 7/30/2017
Kathie Soderstrom passed away Sunday, July 30, 2017, at Kindred Transitional Care in Lewiston due to complications from cancer and dementia.
She was born in Laramie, Wyo., to John and Nellie Fuhs on June 8, 1941. She and her family moved to California and then eventually ended up in Lewiston, where she attended school and graduated from Lewiston High School in 1959.
She married Floyd Soderstrom; they had three boys, and they later divorced.
She is survived by her sons, Ed Soderstrom (grandson Tryston Soderstrom) of Lewiston, Scott Soderstrom of Seattle and Rick (Katrina) Soderstrom of Huntington, W.Va.; her mother, Nellie Fuhs of Lewiston; and sisters Linda Fuhs of Custer, Wash., and Connie (Gary) Riggers of Lewiston. She was preceded in death by her sister, Darolyn Peterson, and her father, John Fuhs.
The family plans a celebration of life in the spring of 2018.
Malcom's Brower-Wann Funeral Home is in charge of arrangements.
Condolences
Dan & Marthann Fuhs
Deepest Sympathy
from 2nd cousin 1 time removed
in Defiance, Iowa
Thursday, August 3, 2017 9:14 AM
KJ
I am so sorry for your loss. May the God of all comfort described in 2 Corinthians 1:3,4 provide comfort for your family. Losing a loved one in death is never easy, but the Bible reassures us in Isaiah 25:8 that soon death will be no more. What a wonderful time that will be for all of us.
Wednesday, August 2, 2017 7:18 AM
Offer Condolences