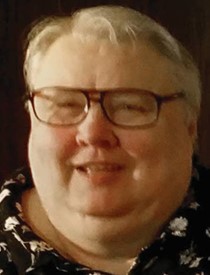 Kathleen Tinsley
8/12/1952 — 4/3/2018
Kathleen Ann Tinsley passed away Tuesday, April 3, 2018, from complications related to her battle with acute aplastic anemia.
Kathy was born Aug. 12, 1952, in Newport, Wash., the third of five children raised by Donna and Leroy Brillon. She grew up in north Idaho before moving to Pierce, where her father worked at the Jaype plywood mill. This is where she met her high school sweetheart, future husband and love of her life, Mike Tinsley. Kathy and Mike were married Aug. 27, 1971, after Kathy graduated from Timberline High School.
Mike and Kathy lived in Pierce, where Mike worked for Potlatch Forests Inc., both in the plywood mill and their logging operations. In 1976, they were blessed with a son, Paul. Mike and Kathy were nomadic, loving to see new places and things. They lived in Idaho, Washington, Oregon and Georgia before retiring in Orofino two years ago. Kathy would go back to the Oregon coast at the drop of a hat - loving to visit her son, grandson and daughter-in-law, as well as seeing the coast. The ocean was where she could always "reset and refresh" when things were bothering her.
Kathy's loves were her friends, her family, camping, fishing, the Pacific Coast and card games. She was a fierce competitor at pinochle and cribbage and was known to be a gracious winner, although sometimes not so gracious at losing. We loved her for that.
In her later years, and especially when living away from her family, Facebook became another love of hers. She said that Facebook allowed her to keep up with all of her friends and family, as well as vicariously enjoy what they were all doing.
Kathy is survived by her mother, Donna Derrick of Orofino; her husband, Mike of Orofino; her son, Paul Tinsley, his wife, Casey, and their son, Brady, of Woodburn, Ore.; her sister, Christine Alcock, and her husband, Chris, of North Bend, Ore.; her brother, Nick Brillon, and his wife, Melinda, of Cottonwood; her sister, Karen Howell, and her husband, Eddie, of Orofino; and her sister, Linda Bolen, and her husband, Loren, of Pierce. She was preceded in death by her father, Leroy.
Kathy is being cremated and requested that no service be held.
Offer Condolences