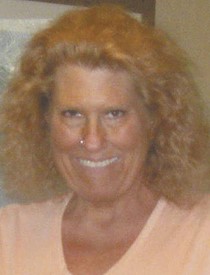 Kathleen Slinger
5/9/1962 — 5/17/2018
Kathleen Marie "Kathy" Slinger, 56, passed away Thursday, May 17, 2018, at her home, of complications due to pneumonia.
She was born on May 9, 1962, in Indianapolis, Ind., to George L. Slinger and Janice Marie "Jan" Slinger.
She lived in Indianapolis from 1962 to 1974, Kendallville, Ind., from 1974 to 1991, and then moved to Lewiston in 1991. She graduated from East Noble High School in Kendallville in 1980.
She was employed by Darden Industries, working at Red Lobster in Ft. Wayne, Ind., and eventually transferring to open the new Red Lobster in Lewiston as general manager, working there for many years. Upon retirement, Kathy pursed education, first earning her bachelor's degree in 2014 and then obtaining her master's degree in 2016 related to health care management from Ashford University.
She was an active member of the All Saints Catholic Church, as part of the liturgical committee, was a sacristan and sacristan teacher, eucharistic minister and lector.
She loved animals, and was a favorite aunt, cherished friend, beloved by all who knew her. Kathy was a generous spirit who never knew a stranger.
She is survived by her mother, Janice M. Slinger, of Lewiston; her sister, Christine (Slinger) Becken, of Leonard, Texas; her brothers, Richard Slinger, of Memphis, Tenn., and Christopher Slinger, of Kendallville; and her nephews, Justin Eagan, of Kansas City, Mo., Stephon Slinger, of Knoxville, Tenn., Sean Eagan, of Kansas City, Mo., and Austin Slinger, of Memphis. She was preceded in death by her father, George L. Slinger; her maternal grandparents, Ed and Marion Brand; and her paternal grandparents, George and Loretta Slinger.
There will be a rosary at 10 a.m., followed by a funeral Mass at 10:30 a.m. Saturday at All Saints Catholic Church, 3330 14th St., Lewiston. A luncheon will follow in the church social hall, and everyone is welcome. Father Brad Neely will be officiating.
Malcom's Brower-Wann Funeral Home is taking care of the family and handling the arrangements. Please sign the online guestbook at www.malcomsfuneralhome.com.
Her loss will be sorely felt by all who were fortunate enough to know her. Gone too soon, may she enjoy eternity with the Lord.
Service Information
Date & Time

Saturday, May 26, 10:30 AM

Location

All Saints Catholic Church
3330 14th Street
Lewiston, ID 83501

Get Directions
Condolences
Jacob Lewis
Dear Chris and family,
I don't really have any words that can make this easier on any of you. I've been praying for you guys, I can only hope time will ease your pain. God bless
Jake
Wednesday, May 23, 2018 9:31 AM
Norma Armstrong
Dear Jan,
When you moved in the house next to me, we all loved you right away. My heart aches for you and your family. I am sending all of you Prayers, Love and Hugs.
Your Friend, Norma
Tuesday, May 22, 2018 2:34 AM
Shawn Way
Prayers and blessings to the family!! I remember Kathy way-back-when.........she was a great lady!!!
Monday, May 21, 2018 8:51 PM
RICH, CAROL AND BILL JOHNS
Dear Jan and family,
As your friends, our hearts are heavy for you and your
family. We send our prayers and love to all.
Sincerely, Rich, Carol and Bill
Monday, May 21, 2018 4:19 PM
Offer Condolences