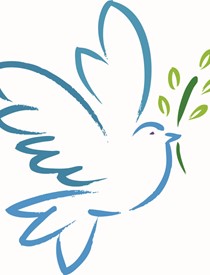 Karol Hoisington
3/21/1935 — 11/26/2018
Karol Morine Hoisington, longtime Juliaetta resident, passed away at Life Care Center in Lewiston on Monday, Nov. 26, 2018. She was 83.
Karol was born March 21, 1935, in Idaho Falls to Gordon and Zelda Egbert. She attended school in Idaho Falls, later moving to Deary, where she graduated from high school in 1955.
She married Arnold Hoisington of Juliaetta on May 28, 1955, at her sister's home in Hamilton, Mont. They made their home on Potlatch Ridge near Juliaetta, where she was a farm wife, raising two children.
Karol loved gardening, painting, singing and rock hounding. She especially enjoyed summer trips to the mountains to check cows, cut firewood and fishing trips to the Floodwoods, where she spent her time digging for rocks.
She attended Lewis-Clark State College, graduating in 2003 with a Bachelor of Science degree in business management. She worked at several places in the Lewiston-Clarkston Valley and was a CNA in home health care for many years. Karol also was a longtime board member and supporter of the Prairie-River Library District.
She was preceded in death by her husband of 50 years, Arnold, and three sisters.
She is survived by a brother, Bob Garrett of Ammon, sister Janet Ames of Idaho Falls, son John (Diane) Hoisington of Lewiston, daughter Victoria (Eric) Solberg of Kendrick, five grandchildren, seven great-grandchildren and two great-great-grandchildren.
At her request there will be no funeral. Cremation has taken place. A private family service will be held at a later date.
The family suggests memorials be made to the Prairie-River Library District, P.O. Box 1200, Lapwai, ID 83540.
Offer Condolences