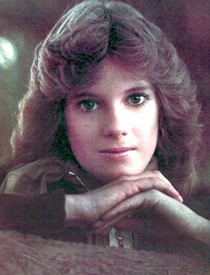 Karen Bezdicek
4/10/1948 — 5/22/2021
On Saturday, May 22, 2021, Karen Louise (Bing) Bezdicek passed away peacefully with her son, Jason, by her side at Kootenai Medical Center. She was 63.
She was born April 10, 1958, in Lewiston, to Keith Bing and Eleanor Edwards. She was the middle child and blessed the family with a kind heart, generous spirit and love of animals. She grew up in Lewiston until the family moved to Pennsylvania in 1970. Growing up, Karen loved to ride horses, swim and ice skate at Lake Winola. She was in Spanish Spurs 4-H club with her horse, Maggie, and participated in many horse shows and fairs. Karen loved animals, especially her dog, JR, cat Sue Ellen and horse Maggie.
In 1972, the family moved to Deary to be closer to grandparents. Karen attended Deary High School and participated in track, basketball, Girls League and choir. Karen had a beautiful voice and loved to sing. She dreamed of joining the group "Up with People."
In 1975, Mom married Monte Edwards, and the family moved to Gilbert, Ariz. Monte was a pilot for Western Airlines, so the family got to travel extensively. Karen enjoyed going on new adventures and flying around the country. She also enjoyed riding in the Superstition Mountains. She attended Gilbert High School, where she met her first husband, John Black. They were married and had a son, Jason. Soon after he was born, they moved to Lewiston.
Karen loved sports. She played softball with her younger sister, Karla, for Lewiston Parks and Rec. She played first and second bases. Our family loved to play ball, whether it was in the backyard or for organized sports. Karen was a natural, following in the footsteps of our dad, who played for the Lewiston Broncs, Calgary Buffalos, Swift Current Indians and Red Sox organization. Karen also helped her younger sister practice by playing catch with her.
Karen and John eventually divorced, and she married Bryan Bezdicek. They moved to St. John, Wash., and had two sons, Bryan and Tyler. She got her commercial driver's license and drove bus for the St. John/Endicott School District. She loved children and enjoyed driving bus. Karen loved to decorate their home for all holidays. She also enjoyed her flower garden, family visits and gatherings, and loved to watch her boys play baseball, basketball and run cross country. After he graduated high school, her son Bryan ran cross country for Lewis-Clark State College. Her son Jason was also an excellent ballplayer and traveled around the country for regional, state and national championships. Karen was proud of her boys' accomplishments, and they were her whole world.
Karen's life revolved around family. When the grandkids came along, she was so excited and loved to spend time with them and watch them play. Family gatherings were special to her. She especially loved the holidays and eating good food. She loved to fish and go on drives in the mountains. She also enjoyed crafting and made many wonderful gifts for family. Karen was always very generous and tried to help others, and generously shared what she had if anyone needed a helping hand.
Later in life, Karen had many health issues that were very challenging for her. She had incredible strength and never lost her love for family, especially her boys. Karen is survived by her sons, Jason (Hannah) Black, of Lewiston, Bryan Bezdicek, of Genesee, and Tyler Bezdicek, of Clarkston; mother Ellen Edwards, of Lewiston; sisters Christy Bing (Don Richardson) and Karla Bing, both of Lewiston, and Stephanie Schiro (Drew), of Metairie, La.; and four grandchildren, Bella Black, Olivia and Jaxon Bezdicek and Alexis Besaw.
A memorial service will be held at 10 a.m. June 26 at Normal Hill Cemetery.
Service Information
Date & Time

Saturday, June 26, 10:00 AM

Location

Normal Hill Cemetery
1122 7th Street
Lewiston, Idaho 83501

Get Directions
Offer Condolences