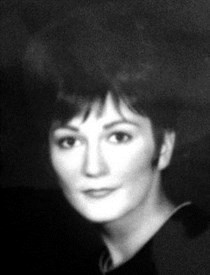 June Albright
9/1/1942 — 5/14/2014
June Ellen Gosse Albright left to join her mother and father in heaven at 9:21 a.m. Wednesday, May 14, 2014, with family at her side.
She was born Sept. 1, 1942, in Lewiston, to Mary and Harold Gosse. She was raised and attended schools in Lewiston. In 1975, she earned her General Education Development certificate, which she was very proud of.
On Feb. 6, 1960, she married Jim Albright. They had three boys, Jess, Jeff and Jimmy. They always joked about the five Js.
June tended bars at various places around the valley, making many friends whom she loved dearly. She had a sense of humor that many admired; she was known for her gift of gab. She was very proud of her Italian heritage.
She loved her family and is survived by a brother, Jerry Gosse and sister-in-law Ginny of Clarkston; sons Jess of Spokane, and Jeff and Jimmy of Clarkston; her niece, (Sissy) Jerri Eckart of Lewiston, whom she fondly referred to as "the daughter she never had"; grandchildren Brock of Clarkston, Cody of Lewiston, Davis of Seattle, who serves in the U.S. Navy, and Sarah Suiter of Spokane; her granddog, Jack the Jack Russell Terrier; and many nieces and nephews.
At June's request there will be no services. Donations in her name may be made to the Lewiston or Clarkston animal shelters.
"I wish heaven had a phone so I could hear your voice one more time."
Offer Condolences