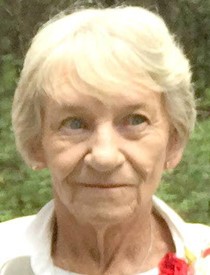 Julie L. Roach
3/15/1945 — 12/9/2021
Julie Lynn Baumgartner Roach passed away peacefully in her home on Thursday, Dec. 9, 2021. She was 76 years old. Her family was by her side.
She was born to Charles and Pat Baumgartner at St. Joseph's Hospital in Lewis-ton on March 15, 1945. The Baum-gartners were living in Clarkston at the time, but moved in 1947 to Genesee. Julie had a happy childhood there and played frequently with her cousins and friends and attended the Genesee school system.
In September 1962, Julie and Duane Roach were married in Genesee and rented an apartment in Moscow. Duane continued to work in Genesee. In the following years, they had two boys, Brad and Allan, who were born two years apart. They moved back to Genesee in 1963, and Julie was a busy mother and a good cook while working at the Genesee Elementary School for 35 years.
She is survived by her husband of 59 years, Duane Roach; brother David of Genesee; sons Brad (Dawn) and Allan (Brenda), who all live near Genesee; granddaughter Kelsey Roach, who was very close with Julie; sisters-in-law Nyla Roach and Karol Hanson; brother-in-law Jay (Teddy) Roach; many cousins and friends also survive and will miss Julie.
She was preceded in death by her parents; brother Maury Baumgartner; and sister Cheryl Roach.
A celebration of life will be held at a later date. Malcom's Brower-Wann Funeral Home is helping with the arrangements.
Offer Condolences