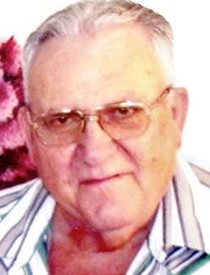 Joseph M. Cook, Sr.
11/15/1931 — 10/29/2021
Joseph Marvin Cook Sr., 89, of Lewiston, passed peacefully on Friday, Oct. 29, 2021, at St. Joseph Regional Medical Center surrounded by his family.
Joe was born Nov. 15, 1931, in Kendrick to Boyd and Bina Cook. He was the second youngest of five children and was raised on the family farm in Lenore. He attended Cream Ridge Grade School and Lapwai High School, where he graduated in 1950. During school he was active in 4-H. As a senior, he was selected to serve as a judge of the livestock show in Spokane. While on this trip he was privileged to shake hands with President Harry Truman, which he was always very proud of.
After high school, Joe wanted to join the military but was unable because he had polio as a child. Instead, he joined his father working on the farm, where he built a house that still stands today for him and his then wife, Jane Schurman. In December of 1957 they welcomed his first child, Christine. They later divorced.
In 1969, he met his love, Wanda Buckner and they married a year later on Feb. 13, 1970. Together they combined a beautiful family, his daughter, Chris, and her children, Darlene and Bill. In April 1971, they welcomed their son, Joseph M. Cook Jr. To all his children Joe was supportive and instilled honesty, strong work-ethic, loyalty and the importance of family.
While farming, Joe started hauling logs. Eventually, he started Joe Cook Logging. He contracted with Potlatch for many years before he started purchasing his own contracts. Joe continued logging until he retired in 2011 and his son, Joe Jr., took over the company. Even though he wasn't in the woods every day, we were all aware who was still "boss."
Joe was an avid hunter and fisherman. After more than 80 years of trail riding, hunting and fishing in the back country of the North Fork, Lochsa and Selway, it was easily some of his favorite places to be. He could tell you every good fishing hole along the way, each spot having countless memories. He passed down the love of the outdoors to not only his children, but also his grandchildren. He often reminisced about early fishing trips with his cousin, Don Cook. Joe also loved to fly. He was very proud of his pilot's license and his 182 Cessna. He enjoyed flying over the back country and many trips to Reno. In his later years he enjoyed playing bingo, where he and Wanda made a circle of friends over the years. He was extraordinarily lucky and would get the biggest grin talking about his winnings. His last outing was to play bingo, where he won the last pack game of the day.
Joe was preceded in death by his father, Boyd Levi Cook and his mother, Bina Caroline Raby Cook; siblings June Judd, Larry Cook, Evelyn Calvert, Dave Cook; and daughter Darlene Draper.
He is survived by his wife of 51 years, Wanda Cook; daughter Christine Stone; sons Bill Strange (Susan) and Joe Cook Jr. (Kristi); 12 grandchildren; 10 great-grandchildren; and numerous nieces and nephews.
A funeral service will take place at 11 a.m. Nov. 13 at Emmanuel Baptist Church, 2200 11th Ave., Lewiston.
Service Information
Date & Time

Saturday, November 13, 11:00 AM

Location

Emmanuel Baptist Church
2200 11th Avenue
Lewiston, Idaho 83501

Get Directions
Offer Condolences