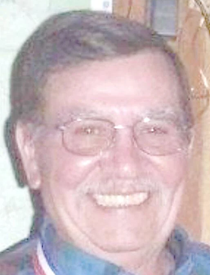 Jose "Joe" Leonel Arellano
1/10/1944 — 3/25/2022
Jose "Joe" Leonel Arellano, 78, passed away Friday, March 25, 2022, at his home along the American River Road.
He was born Jan. 10, 1944. Antonito, Colo., to Gilbert and Cleo Arellano. He was the third of nine siblings. Joe grew up in Colorado later moving to California and finally settling in Idaho.
Joe married Charlotte Lucero in Del Norte, Colo., and had their children, Jenny and Joseph. They later divorced. He married Barbara in Lewiston which followed in divorce.
Joe worked as a laborer, logger, machinist, operating engineer and ironworker. These jobs took him to California, Oregon, Idaho, Montana and even Pennsylvania. He was a proud member of Ironworkers Local No. 14. He was also a past owner of Canters Inn in Lewiston.
Joe retired to Elk City in 2005, where he enjoyed hunting, fishing, riding his Harley, and snowmobiling. He had also continued to do excavating and ironwork for friends and neighbors.
He was preceded in death by his parents, Gilbert and Cleo; and brothers John, Jimmy and Gilbert (March, 24, 2022).
He is survived by his daughter, Jenny (Armando), of Los Angeles; son Joseph (Michele), of Lewiston; grandchildren Albert, Justin, Sydney, Shelby, Sophie; great-grandchildren Mariah, Devon and Nia; his siblings Lucy (Robert), Linda (Eddy), Roberta (Larry), Alfred (Josie) and Larry, all of Denver; along with many beloved nieces and nephews.
A celebration of life will be held at 1 p.m. Sunday at the Veterans of Foreign Wars post 3811, 50 American River Road in Elk City.
Offer Condolences