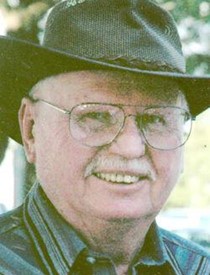 John Richard Erdmann
8/14/1935 — 3/4/2023
John Richard Erdmann, 87, passed away from a fall at his home on Saturday, March 4, 2023.
He was born on Aug. 14, 1935, to the late Henry and Ruth (Froeming) Erdmann in Madison, Wis.
As a young child, his father worked for a construction company and the family followed them in their home made trailer to each job site. John liked to ride along in the dump truck with his dad.
They eventually settled in Oshkosh, Wis., where he went to school from grades 1 thru 12. When he was about 16, he went to work on a dairy farm and went to school from there.
He graduated from Oshkosh High School in 1953. In 1954 he joined the U.S. Marine Corp., and graduated first in his class of 54 students from the Machinist's Mate School, Class "A" course as a mechanic on jet aircraft. Upon his separation from the military in 1956, he returned to his hometown and joined his dad working for Courtney and Plummer. In November 1956, he met Pearl in Oshkosh. They were married in August 1957 and moved to Pine River, Wis. He worked at various jobs until they moved to Lewiston with their three daughters in April 1963.
He then worked for Smith Frozen Foods during the summer of 1963. From November 1963 to 1968 he worked for the Lewiston Independent School District No. 1. While there he took a correspondence course in heavy equipment. Then he went to Coal City, Ill., for two weeks of hands-on training. Later in 1968, he went to work at Nez Perce County Road and Bridge Department until he retired in 1997.
When he wasn't working he liked to camp, hunt, fish and ride four-wheelers. He was also able to do and fix anything. After retiring he went to Jeffrey's every morning and joined the local coffee group, many of them became very good friends.
He was a former member of the Elks Lodge, Loyal Order of the Moose and the Lewis Clark ATV Club. He was also a member of AARP and the NRA.
He is survived by his wife Pearl and three daughters Nanci (Brian) Baldwin, Janet Alberti and Sandi Kennedy. As well as seven grandchildren, Taylor Baldwin, Jason (Katherine) Alberti, Stephan (Ashton) Alberti, Larissa (Ben) Wold, Joe Kennedy, Kristi Kennedy, Cody Kennedy and 10 great-grand children. Siblings Eloise Nimmer, Ramona (Joseph) Lenger and Bruce (Maureen O'Leary) Erdmann.
He was preceded in death by his brother Everal Erdmann.
John has been cremated and at his request there will be no memorial service.
Offer Condolences