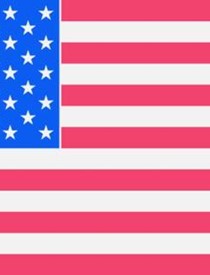 John Howard Hechtner
1/20/1930 — 9/26/2022
July 20, 1930 — Sept. 26, 2022
———
John Howard Hechtner, a lifelong farmer and rancher in the Lapwai area, passed away peacefully on Monday, Sept. 26, 2022, at Life Care Center of Lewiston from the effects of Parkinson's disease at the age of 92.
John was born July 10, 1930, in Emmett, Idaho to Mary Frances Gamage Hechtner and Howard D. Hechtner. He would always say "and it was 115 degrees that day," with a big smile.
John graduated from Lapwai High School in 1948 and enrolled at the University of Idaho, joining the Sigma Nu Fraternity. He enlisted in the United States Army in 1951 and was honorably discharged in 1953 after serving a tour of duty in post World War II Germany.
Upon return, he re-enrolled at the University of Idaho, graduating in 1956 with a degree in agriculture. It was during this time in college he met and fell in love with Ellen E. Cleland. They were married on July 14, 1956, in Tacoma.
John and Ellen began their married life together in Lapwai where John joined his brother, Charles William "Bill" on the family farm. Two sons were born, first David John and then Michael William.
John believed in civic duty and served as chairman of the Nez Perce County Soil and Water Conservation District Board, chairman of the Lapwai Valley Highway District Board and president of the Lapwai Schools PTA. He was also very active politically as an elected precinct committeeman for the Nez Perce County Democratic Party. John was proud to be a 60-plus year Mason and a member of the Scottish Rite.
John was preceded in death by his parents and brother. He is survived by Ellen, his wife of more than 66 years, and his sons, David (Lisa) and Michael (Barbara). Additional survivors include grandchildren, Ben (Leah) Hechtner, Anni (Giuseppe) Annunziata, Betsy Hechtner, Jon Hechtner, Alex Hechtner, Nick Hechtner, Jamie (Brett) Cawley, Emilee Brunton and great-grandchildren, Gracie and Quinn Hechtner, Antonio Annunziata and Gus and Sonny Cawley along with nieces and nephews.
John was a very devoted husband and father. He was very proud of every member of his family. John enjoyed people and making friends throughout his life. He had a very sharp mind and a great sense of humor. He especially loved helping those who needed help. As a dad and a man, he was an excellent example of character and integrity. We will miss him greatly.
A special thank you to the kind and generous staff at Life Care who Dad considered a part of his family.
Please join us as we celebrate John's life from 1-4 p.m. Sunday, Dec. 4, 2022, at the Lewiston Elks Lodge. Coffee and cake will be served.
@font-face {font-family:"Cambria Math"; panose-1:2 4 5 3 5 4 6 3 2 4; mso-font-charset:0; mso-generic-font-family:roman; mso-font-pitch:variable; mso-font-signature:-536870145 1107305727 0 0 415 0;}@font-face {font-family:Calibri; panose-1:2 15 5 2 2 2 4 3 2 4; mso-font-charset:0; mso-generic-font-family:swiss; mso-font-pitch:variable; mso-font-signature:-536859905 -1073732485 9 0 511 0;}p.MsoNormal, li.MsoNormal, div.MsoNormal {mso-style-unhide:no; mso-style-qformat:yes; mso-style-parent:""; margin:0in; margin-bottom:.0001pt; mso-pagination:widow-orphan; font-size:12.0pt; font-family:"Times New Roman",serif; mso-fareast-font-family:Calibri; mso-fareast-theme-font:minor-latin; mso-bidi-font-family:"Times New Roman"; mso-bidi-theme-font:minor-bidi;}.MsoChpDefault {mso-style-type:export-only; mso-default-props:yes; mso-fareast-font-family:Calibri; mso-fareast-theme-font:minor-latin; mso-bidi-font-family:"Times New Roman"; mso-bidi-theme-font:minor-bidi;}div.WordSection1 {page:WordSection1;}
Service Information
Date & Time

Sunday, December 4, 1:00 PM

Location

Lewiston Elks Lodge #896
3444 Country Club Dr
Lewiston, ID 83501

Get Directions
Offer Condolences