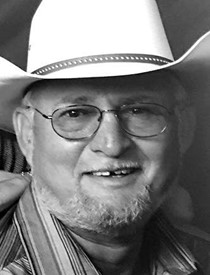 Joseph Sanford
8/19/1950 — 6/9/2017
Joe Sanford passed away Friday, June 9, 2017, peacefully at his home with his family.
Joe was born Aug. 19, 1950, three minutes before his brother, Jerry, to Elvin "Blackie" and Juanita "Red" Sanford. When Joe was younger, the family, including his older sister, Joan "Susie," lived in Asotin. By the time Joe was in junior high, the family settled in Clarkston.
In 1968, Joe was visiting his grandparents in the nursing home where a cute nurse's aide, Claudia Knight, caught his eye. Soon a romance started that would last 49 years.
In 1969, Joe graduated from Clarkston High School and immediately enlisted in the U.S. Army, leaving his sweetheart and family to wait for his safe return. After finishing boot camp he flew to Vietnam on Thanksgiving Day 1969 as part of the 101st Airborne Sniper Division. He often recounted on Thanksgiving how he celebrated Thanksgiving that day with a turkey TV dinner on a plane over the Pacific Ocean.
Joe served his country with pride and dedication, earning numerous medals, including a Purple Heart as well as a Bronze Star. After a year in Vietnam, he returned home long enough to marry Claudia on Dec. 1, 1970, then he flew out a few days later to Frankfurt, Germany, to finish out his tour of duty. Claudia joined him a couple of months later, and their daughter Jennifer was born in October 1971.
In 1972, the family returned home to the Lewiston-Clarkston Valley and eventually bought a house on the same block where Joe grew up. He worked very hard to support his family including at Merchant Funeral Home, as co-owner of Sanford's Towing Service and retiring from the city street department as foreman.
Joe enjoyed hunting, fishing, camping and vacations with his family.
He was preceded in death by both parents and his mother-in-law, Betty Knight. He is survived by his wife, Claudia; daughter Jennifer; granddaughter JoDee; twin brother Jerry Sanford; sister Joan Woodruff; father-in-law James Knight; nephew Chad Sanford; nieces Carrie Nordberg and Becky (Fred) Gerspacher; and all of their families, including very special great-nieces and great-nephews.
A memorial service will be held at 11 a.m. June 24 at the Church of Christ, 302 Southway Ave., in Lewiston, with a meal to follow. The family is requesting in lieu of food or flowers that donations be made to the Wounded Warrior Fund in honor of Joe Sanford.
Malcom's Brower-Wann Funeral Home is in charge of arrangements.
Condolences
Carrie Nordberg
Miss him so much already. He was such a great man and a great uncle. Hugs to you all!
Tuesday, June 20, 2017 1:14 PM
mark blair
Claudia, Jerry. I'm sorry I couldn't be there for the service. The obituary article does a great job of explaining who Joe was. Sorry for your loss, Mark
Thursday, June 15, 2017 11:53 AM
Offer Condolences