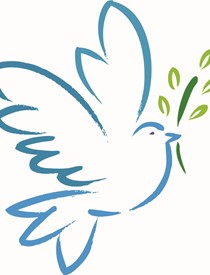 Joanne Arthur
3/19/1952 — 12/19/2022
Joanne "Jo" Arthur passed away Monday, Dec. 19, 2022. Joanne was surrounded by loved ones and family in her final days. Joanne lived a loving life, throughout many parts of the Southwest and Northwest. Joanne was born March 19, 1952, in Lapwai.
To her siblings she is known as Penny. Joanne wasn't a materialistic person and gave what she had. She was generous with donating her time and helping at many community events. She offered to make her famous fry bread at many of these as well as family functions. She loved to sweat and spend time with her friends gossiping. Many knew her as the "Indian telegraph." She was the biggest devoted fan of the Zags. Many people got to know her well from the Arthur Fireworks stand.
Joanne attended the St. Joseph Children's Home Catholic Mission School. Later she attended the Institute of American Indian Arts. Joanne loved to bead and express her artistic talent through her beadwork. Joanne was a proud descendant of Chief Whitebird.
Joanne is survived by two daughters, Lucy Seyler and Helene Gertrude Adams; and three sons, Eugene Seyler, Charlie Adams Jr. and Christopher Pacheco; brothers Benjamin Arthur Sr., Markie Arthur and Ralph (Linda) Arthur; sisters, Mary Arthur, Patricia Arthur, Elizabeth Arthur-Attao and Virginia "Toby" (Tony) Dick; and many nephews, nieces and grandchildren. Joanne was preceded in death by her mother Rosaline Hazel Hayes and father Joshua Arthur; brothers James "Jimmy" Arthur and Webster Arthur; sisters Helene Sisson and Veronica Bull Tail; grandparents Dan and Rachel Arthur, Sam Hayes and Lucy Isaac; and grandson Kuri Lefthand and granddaughter Samantha Seyler.
The family would like to thank Nimiipuu Health, Dr. Hartwig and Jackienna, Tri-State Memorial Hospital, Life Care Center, and Delrae and Laurie Ann for all their assistance.
Services will be at the Pi-Nee-Waus Community Center in Lapwai. A private dressing ceremony will take place at 2 p.m. today and Walusut Services will start at 7 p.m. Sunrise services with burial will take place
Service Information
Date & Time

Wednesday, December 21, 7:00 PM

Location

Pi-Nee-Waus Community Center
99 Agency Rd.
Lapwai, ID 83540

Get Directions
Offer Condolences