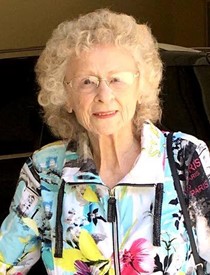 JoAnn Pretko
10/19/1929 — 11/17/2021
JoAnn Pretko, 92, passed away peacefully Wednesday, Nov. 17, 2021.
JoAnn "Jody" was born to William and Lena Fletcher on Oct. 19, 1929, in Portland, Ore. She graduated from high school in Portland and then moved to Lewiston.
She graduated from Lewiston Business School and worked for a Lewiston law firm. She married Francis Pretko and they had two daughters, Dana and Ann. Their family grew when nephews Eric Nelson and Gary White finished high school from their home. JoAnn also worked at JCPenney and Payless Drug Store. She loved bingo, bunko and the casino for entertainment. She was always the best bargain shopper. She loved country music and belonged to the Justin Tubbs fan club. Pets, both dogs and cats, were always a part of her life. The last 10 years or so, she enjoyed spending the summers in Rancho Santa Fe, Calif.
JoAnn is survived by daughter Dana Falk, of Rancho Santa Fe; granddaughter Samara Shoemaker, of Clarkston; brother Michael (Lana) Doran, of Salem, Ore.; nephews Eric Neslon, of Sierra Vista, Ariz., Gary (Penne) White, of Clarkston and Doug (Marceline) White, of Spokane; and niece Diana Koethke, of Kelso, Wash.
JoAnn was buried Nov. 23, 2021, surrounded by family, caregivers and neighbors.
Offer Condolences