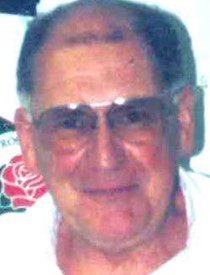 James Roberts
10/2/1940 — 5/22/2019
James "Jim" Vernon Roberts was born in Lewiston at St. Joseph's Hospital on Oct. 2, 1940, to Melvin Phillip Roberts and Gladys Mary Ferrell. His childhood years were spent in Spalding and the surrounding area. He attended the old Spalding School, Lapwai public schools and Lewiston High School. He graduated from the University of Idaho in Moscow in 1966.
He married Sandra Jo Malcom in June of 1960 and they had four children: Michael J., Jami J., Sharma Jo and (James) Zachary.
Jim worked in a variety of occupations, including automotive maintenance, agriculture, logging, medical delivery and funeral services during his high school and college years. After college, he worked in a professional capacity as an employment consultant for the state of Idaho Department of Employment in Lewiston. Subsequently, over the next 30 years he worked for Washington State University (WSU) in Pullman for the Office of Human Resource Services in both professional and supervisory capacities. He retired from WSU in Human Resource Management on Oct. 31, 2003.
Jim's hobbies and interests included power boating, snowmobiling, traveling with Texas, his significant other and their pups, and street rodding. With the help of his sons, he rebuilt several old cars and trucks to classic status.
He is survived by Texas Ann Robinson, his partner of 26 years; his children and their respective families, including numerous grandchildren and great-grandchildren. He is also survived by his two brothers — Larry and Bill Copenspire and their families; extended family members and friends; as well as his two beloved rescue dogs, Khi and Brandi.
He was preceded in death by his parents; his spouse, Sandra; and his rescue Pomeranians, Sir Rufus and Spice.
Per Jim's request, no services will be held. Instead, he requested donations be made in his name to Clearwater Humane Society, P.O. Box 2063, Orofino, ID 83544 Attn: Sherry Chambers.
Malcom's Brower-Wann Funeral Home of Lewiston has been entrusted with the arrangements.
Offer Condolences