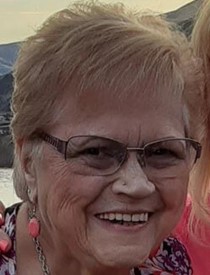 Jerry E. Brown
3/6/1942 — 10/26/2022
Jerry E. Brown, 80, of Lewiston, passed away from lung cancer Wednesday, Oct. 26, 2022, with her family by her side.
She was born at home March 6, 1942, in Portland, Ore., to Ted and Peggy Harkleroad. She grew up in Portland and her father died in a car accident, when she was 11. At the age of 16, she went to live with her aunt Gladys York in Elk City, and she worked as a cook for her aunt, who was a hunting guide. Later in life, she was very proud to become a certified nursing assistant (CNA).
On June 20, 1959, she married Dale M. Brown and they had two children together: Tammy Sue, born in 1960, and Ted Monroe, born in 1963. They lived in Elk City until 1970 when the sawmill closed. Then they moved to the Pierce-Weippe area.
Survivors include her daughter and son-in-law, Tammy and Dave O'Donnell; her grandchildren, Brandi Sweet (Bill Sweet), Sean West (Missy Scheuerman); and great-grandchildren, Madalynn Thrall, Alex Thrall, William Sweet, Landon West and Gavin West. She is also survived by a younger sister, Sue Reich, of Missouri, and several nieces, nephews and cousins.
She was preceded in death by her son, Ted; husband, Dale; her mother, Peggy; her stepfather, Herman; and two older sisters, June and Jean. Also, three half-brothers, Ted Jr., Jim and Don Harkleroad
Mom was a very happy, sunny and spunky person. That's probably why she loved the color yellow. Her favorite saying was, "This too shall pass."
A graveside service will take place at 2 p.m. Friday, Nov. 4, at Normal Hill Cemetery, 1122 Seventh St., Lewiston. A celebration of life and covered-dish dinner will follow from 3-6 p.m., at the VFW Hall, 1104 Warner Ave., Lewiston.
Service Information
Date & Time

Friday, November 4, 2:00 PM

Location

Normal Hill Cemetery
1122 7th Street
Lewiston, Idaho 83501

Get Directions
Offer Condolences