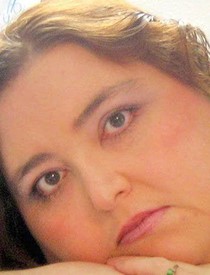 Jennifer Manwaring
2/15/1963 — 7/9/2019
Jennifer Grace Manwaring, 56, passed away July 9, 2019, at St. Alphonsus Regional Medical Center in Boise, from severe brain damage. She was born Feb. 15, 1963, to Doris and Glenn Manwaring in Lewiston.
She attended school in Lewiston and attended Webster Elementary, Jenifer Junior High and Lewiston High School. Jenni was in Campfire, she enjoyed playing piano, as well as crocheting. She loved animals, especially dogs, and owned several throughout her life. She was involved with the Lewiston Civic Theater, where she worked on props for productions for more than 10 years.
Jenni was a member of the First United Methodist Church in Lewiston. She enjoyed making Kahlúa, researching family history and spending time with family and friends. She also was a skilled beader, making jewelry for sale using Indian seed beads, under the name of Mystic Rose Creations. She won many ribbons for her jewelry and made some of her own patterns.
She was preceded in death by her parents; grandparents H.B. "Bill" and Roberta Manwaring, Vie and Clifford Davis and John and Margaret Irwin; brothers Tracy Allen Manwaring, Terry John Manwaring and half-brother Lonnie Allen Hass; and sister-in-law Mary Kay "Katie" Manwaring.
Jenni is survived by her sisters, Billie (Robert) Wensman, Kathleen Steinwand and Jaclyn McCullough; brother Gary (Debra) Manwaring; nephews Kyle Wensman, Robert (Denise) Manwaring, Richard (Brenda) Kennedy, Kenny Manwaring, Joe Steinwand, Jeff Steinwand and John (Siran) Steinwand; nieces Kathy (Mike) Smolinski and Jordan (Jason) Roesler; and many cousins, including Penny (Kevin) Sessions.
A memorial service will be held at 11 a.m. July 27, at the First United Methodist Church, 1906 Broadview Drive, Lewiston. She had a lifelong love of food. Following her service, we will be sharing a meal of some of her favorite dishes.
"Jenniland" — was to always be happy and she wanted to be comfortable and her way. So in her honor, please come to the celebration comfortably: jeans, shorts and, if you have one, a cartoon character T-shirt.
Service Information
Date & Time

Saturday, July 27, 11:00 AM

Location

First United Methodist Church
1906 Broadview Drive
Lewiston, Idaho 83501

Get Directions
Offer Condolences