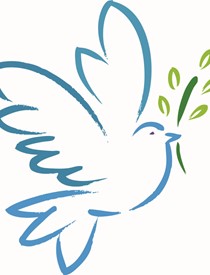 Jeffrey Lepka
9/13/1962 — 5/17/2019
On Friday, May 17, 2019, Jeffrey Brian Lepka, 56, passed away at Tri-State Memorial Hospital, from end-stage liver failure.
He was born to Sharon (Leaf) Dinnell and Michael Lepka Sept. 13, 1962, in Lewiston. He was one of four boys who grew up in the Pierce, Idaho, area, where he graduated high school. He went on to become a plumber. He met the love of his life, Renae Butler, and they married in 1988 and welcomed their daughter Jamie Lynn (Lepka) Carter Jan. 20, 1991. Unfortunately, shortly after he began his battle with addiction to alcohol. He struggled for many years to overcome his addiction. Finally, he saw the spark he needed when his granddaughter, Kherington Renae Carter, was born Dec. 28, 2012.
He saw a chance to correct the past in the eyes of his granddaughter. Then came his grandson, Jensen Michael Carter, July 10, 2016. He called at least once a week to check on them. Every time they came to visit he would play with them. His last few weeks he was in this world, even though he was in pain and ill, he made it to watch Kheri's last soccer game and was on the floor playing cars with Jensen.
This is what we will remember of him, all the good times and the memories we created.
He was preceded in death by his former wife, Renae Butler; his father; and his brother, Kelly Lepka.
A memorial service will be at 2 p.m. June 29 at Good Hope Lutheran Church, 28157 Settlement Road, Lenore.
Service Information
Date & Time

Saturday, June 29, 2:00 PM

Location

Good Hope Lutheran Church
28157 Settlement Road
Lenore, Idaho 83541

Get Directions
Condolences
Carolyn
Sharon, I just learned of this. I'm so very sorry
Sunday, September 1, 2019 8:37 PM
Offer Condolences