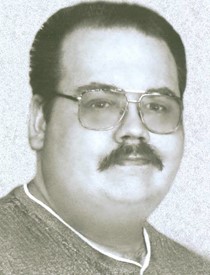 Jarrod Miller
10/8/1979 — 11/21/2018
Jarrod William Miller was the beloved son of Floyd and Kathryn Miller. He passed away Nov. 21, 2018, at Providence Sacred Heart Medical Center, from a heart condition. He was born Oct. 8, 1979, at Lewiston. Jarrod attended Lewiston schools, graduating from Lewiston High School. He began working at Albertsons during school and was a faithful employee for more than 20 years. He became a black-belt in karate and won many awards. Jarrod was an only child and his many friends became like family to him.
Jarrod was humble, good-hearted and everyone loved him. He is survived by his parents and many other relatives. A viewing will be held from 1 to 2 p.m. Monday, Nov. 26, at Malcom's Brower-Wann Funeral Home, with cremation to follow.Burial and a celebration of life will follow in the spring.
Condolences
Elle Hill
I read of the passing of your loved one and wanted to express my condolences to you and your family.
Although we do not know each other, I remember losing my best friend some years ago. The condolences reeceived from those I didn't know were very comforting to me. Therefore, I decided to do the same in hopes that it may add to the love and support you receive from family and friends.
God feels for you in your pain and provides comfort in times of difficulty. (1 Peter 5:7; 2 Corinthians 1:3,4) May these thoughts bring you strength during this especially difficult time..
With deepest sympathy,
Elle Hill
Tuesday, December 4, 2018 6:03 AM
Offer Condolences