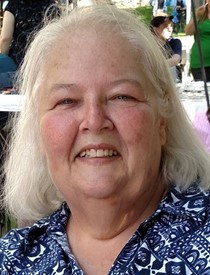 Janice Groseclose
7/22/1947 — 2/15/2021
Janice Lorraine Noble Groseclose was born July 22, 1947, to Charles and Phyllis Noble, in Moscow. Janice died Monday, Feb. 15, 2021, of Alz-heimer's disease.
She spent her early life in a cabin near Deary. Later, her family moved to Lewiston and then Kendrick, where she graduated from Kendrick High School in 1965.
Janice married Larry Groseclose on Feb. 5, 1966, at the Juliaetta Nazarene Church. 2021 marked their 55th wedding anniversary. They started their life together in Southwick, then moved to Spokane where they both attended school. Janice attended computer school in the early '70s.
After school, they moved to Lewiston, where she worked at several places as a bookkeeper, including the Inkwell, Cole's Jewelry, Lewis-Clark State College and Phillips Agency for 12 years.
Janice and Larry were very involved with the Cowboy Balladeers and attended Cowboy Church every Sunday. They helped plan events and held offices in the organization. They made an annual trip to Kennewick, where they were judges for the Cowboy Poetry competition. Janice was also a 4-H leader, and she played a vital role in raising her grandchildren, always the proudest grandma in the room.
Janice was preceded in death by her parents. She is survived by brother, Randy, of Spokane; children, Melissa, of Lewiston, Ryan (Jill), of Juliaetta, and Alicia (Randy), of Scappoose, Ore.; and grandchildren Emily, Matt, Amelia and Madison.
Funeral services will be held at the Juliaetta Community Center at a later date.
Offer Condolences