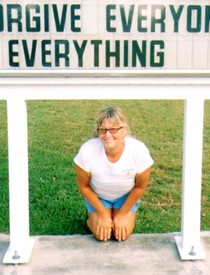 Janet Rose
4/3/1948 — 10/10/2022
Our beloved Janet passed away peacefully on Monday, Oct. 10, 2022, surrounded and tended to by her family amid an infinite amount of love and affection. Those who have experienced standing vigil for a loved one as they pass know the burden is heavy, but in time — we know we will look back and realize it was a wonderful gift that she gave to us. To care for her and express our unconditional love as she had done for us every single moment of her life. We were so blessed.
Janet lived an amazing life. She grew up overseas and spent her high school years in Honolulu. She was a childhood friend of Squeaky Fromme (yes that Squeaky) and a high school classmate of Bette Midler (we'll probably never be able to watch the movie "Beaches" again).
She soon made her way to Idaho, where she raised and nurtured three devoted children and found a husband who worshipped every fiber of her being.
She was our matriarch, our glue, our champion of love, empathy, kindness and forgiveness. She was the best mother in the history of the universe. It was what she loved being the most … and she was everything to her children.
Her love for her family knew no bounds, and her empathy for the suffering in this world was greater than anything we've ever witnessed. That can be a heavy burden to endure, but she bore it dutifully and honorably — and she wouldn't have wanted it any other way.
She was lovely in every way imaginable. Graceful and kind, quick to laugh and always smiling. She had the kindest eyes and the biggest heart. She would always see the positive in every situation, no matter what. And she epitomized the Aloha Spirit in every way.
She was also the patron saint to all animals, especially those lost or neglected. Our home was continually filled with animals great and small, and the love she showed them was yet another example of how to treat all living things. Oh my goodness, when she reached the Rainbow Bridge … it must have been like a scene out of the Lion King.
So those of us who loved her will carry on without her and try to live our lives by the examples that she set. Even though the world will be a little grayer and a little sadder, we will find comfort knowing that someone like her existed, and that we were blessed to share the journey of life with her.
So Aloha … dear wife, mother, grandma and friend! A hui hou (until we meet again)!
Janet was adamant about not having a funeral, and we honor her wishes. So we ask those who wish to honor her in some way … to take a moment out of your day to forgive someone a little quicker, hug someone a little tighter, and to always try to have empathy for all those who are suffering. As she always preached and resoundingly believed: Forgive everyone everything. Oh, and if you are so inclined, please donate to your local animal shelter.
We wish to express our thanks and deep gratitude to her amazing caregivers: Shara and Connie, along with her doctor, Dr. Black. Their time, empathy and attentiveness meant so much to us (and her). We'd also like to thank our hospice nurse Christine Garcia-Watkins. She was our angel, and we would have been lost without her grace and guidance during this final chapter.
Offer Condolences