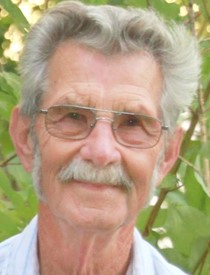 James Creviston
7/15/1934 — 10/3/2019
On Oct. 3, Dad passed away peacefully in his home, with most of his family by his side. After many months of battling serious health issues, Dad found peace in the arms of an angel.
Dad was born in Missouri on July 15, 1934. After his parents divorced, Dad; his sister, Lilly, and their mother moved to Utah to start a new life.
In 1957, Dad went into the U.S. Army and, after two years, came home and made his way to the Northwest. He married and had a son in 1962, but the marriage ended in divorce in 1963. In 1964, Dad went to work for Potlatch in the lumber mill and married again in 1965, this time to a widow, Bea (Presby) Chandler, who had four children of her own. They added three more, but divorced after 17 years in 1982. In 1986, Dad married the one he would spend the rest of his life with, Linda (Spitzer) Aylward, who also had three children. They were happily married for 33 years.
When Dad retired in 1996 after 32 years, he and Linda joined the GWRRA and had many adventures on their Honda Goldwing.
Dad was known for his long-winded stories and gentle soul. He was a loving husband, father and friend who never knew a stranger.
Dad was preceded in death by his parents, James and Emma; his sister; and a niece. He leaves behind a large legacy. His wife, Linda; his son, Tony Mael; daughters Lori Wassmuth (Darryl) and Cheryl Riddle (Chuck); and son Greg Creviston (Monica). Although biologically not his own, he was always proud to claim his stepchildren, past and present, as his family. They were Brenda Rogers (Bill), Karla Morelock, Jeff Chandler (Beverly), Brian Chandler (Judy), Kim Scott (Todd), Pam Hoffman (Alan) and Mark Aylward. From these 11 he had many grandchildren and even a few great-grandchildren.
An informal gathering will be held from noon to 3 p.m. this Sunday at Hells Canyon Resort and Marina, 1560 Port Drive, Clarkston. Food will be provided.
Rest in peace, Pops.
Service Information
Date & Time

Sunday, October 20, 12:00 PM

Location

Hells Canyon Resort and Marina
1560 Port Drive
Clarkston, Washington 99403

Get Directions
Offer Condolences