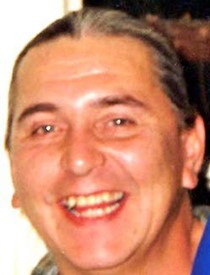 Jacob Howerton
5/25/1961 — 10/10/2018
Jacob Earl Howerton passed away at his home in Lapwai on Wednesday, Oct. 10, 2018, due to the complications of cancer. Jacob was preceded in death by his mother, Virginia Howerton, father LaVern Howerton, brother Roger Howerton, sister Valerie Westlake, brother Michael Howerton and great-niece Maya Johnson.
Jacob was born in Browning, Mont., on May 25, 1961, as Jacob Earl Banta to Jacob Earl Banta Sr. and Evelyn Marie Gaines. Jacob's birth father passed away when he was 2. Times proved to be hard for his birth mother, so Lavern and Virginia Howerton offered to adopt Jacob and provide him a better chance in life.
By the time he was 5, he became Jacob Earl Howerton. Jacob lived a good life, traveling around with his new family, living in Grand Coulee, Wash., Seattle and the Tri-Cities following his father LaVern's employment as a master welder.
Eventually the family moved to Craigmont, where he attended Highland High School. On Dec. 26, 1976, Jacob's first son, David Joseph Howerton, was born to him and Anita Marie Howerton (Crawford).
During the summer of 1977, Jacob went to Curlew, Wash., to be a part of the Job Corp. to learn to be a welder, which he mastered. While he was away at the Job Corp., Anita welcomed their second son, Brian Eugene Howerton, to the world on April 8, 1978.
Around 1980, Jacob entered the U.S. Navy and resided in Bremerton, Wash. While he lived in and around the Puget Sound he attended college and enjoyed his employment as a chef at a five-star restaurant. During this time, Jacob also entered into marriage with Linda Albright on Feb. 14, 1982, which later ended in divorce. He eventually made his way back to the Inland Northwest on the Camas Prairie and the Lewiston-Clarkston Valley. Jacob made this area his home and he moved to Lapwai, where he felt comfortable during his last days.
Jacob's life was full of adventures and people he loved. He always saw the humor in everything around him and he really cared about the things most important to him. He was proud of his heritage. Jacob was a member of the Blackfeet people in Browning, and he respected his lands and animals most deeply. This is what really made him special. Jacob had a thing about sleeping outside under the stars and he shared this with his sons many times as they were growing up. He loved them and his entire family very much.
Jacob is survived by his sister, Lorna Johnson; a sister in Texas, Michelle; his sons, David Joseph Howerton and Brian Eugene Howerton and stepson Evan Richardson; grandchildren Destiny Travis of Mountain Home, Idaho, Kailee Boyer of Lewiston and the Howerton children David, Shayla, Dakota, Dylan and Stessani; nephew Nik Johnson; nieces Yutta and Charlotte; great-grandchildren Zaiden John Houston and Oliver Bruce Boyer of Lewiston and John and Logan Travis of Mountain Home; great-nieces Kaleah, Justyce and Cyarra; and great-nephew Jonte.
Forever you will be loved and never forgotten and may your journey be peaceful and filled with the light of new energy and life.
Offer Condolences