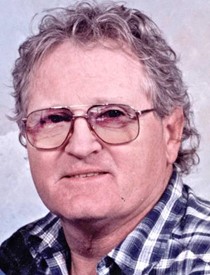 Jack "Gary" Browning
7/21/1941 — 1/9/2022
"If we have been pleased with life, we should not be displeased with death, since it comes from the hand of the same master." — Michelangelo
Jack Gary Browning, also known as Bucko, Burg, Dad and Pa, was given relief from his pancreatic cancer Sunday, Jan. 9, 2022, at his home with family by his side. He loved life and fought a courageous battle to fight the disease. He was diagnosed June 24, 2021, which was Gary and Sally's 60th wedding anniversary. They were married June 24, 1961, in Coeur d'Alene. To their union was born their son, Galen, followed by daughter, Glyna. Gary loved his family and was involved in all aspects of their lives. He enjoyed doing things with his grandchildren, and great-grandchildren.
Gary was born July 21, 1941, in Long Beach, Wash., to Jack and Dixie Browning, joining sister Montez. The family moved back to Juliaetta a short time later, and Gary attended elementary and high school in the Kendrick School District. He enjoyed playing sports throughout school, to include football, basketball and track. He enjoyed and spent a lot of time making memories with friends throughout his youth. Shortly after high school, Gary embarked on a new chapter and joined the U.S. Navy, but unfortunately, because of hearing issues, he was discharged. After moving back home, Gary was a lifeguard at the Kendrick pool, which was where he met the love of his life, Sally. He later attended college at Lewis-Clark State College to pursue a degree in teaching. After two years of college, he needed to take care of his family and began working at Mead & Howard Lumber company in Juliaetta. In 1965, he joined with his father and brother-in-law, David Steigers, in starting Browning Cut Stock, where he would spend the next 56 years working until his diagnosis.
He spent many of his weekends with family, and fishing with his Uncle Paul Richardson. Making fishing trips to Alaska were among the highlights of his life, especially getting to share these adventures with his son, Galen, and lifelong friend, Rayner Havens.
Gary was a dedicated member to his community and served on the Kendrick School Board for 15 years, and the J-K Recreational Board for many years, with one of his most treasured contributions being his help to establish the Ed Corkill Memorial Trail that now serves as a bike/walking path between Juliaetta and Kendrick.
As the president of the Kendrick Booster club, he helped to get the outside bathrooms at KHS in motion, and his dear friend, Ed Corkill, helped to get them finished.
He had been a member of the Juliaetta Methodist Church, Juliaetta Community Church, and later, the Kendrick Methodist Church. He was also a member of the Kendrick Grange.
He was preceded in death by his parents, Jack and Dixie Browning; brothers-in-law David Steigers, Charles Taylor, Warney May and Chuck Easterbrook; sisters-in-law Betty May and Bernadine Easterbrook; and his mother- and father-in-law, Roy and Mabel Glenn.
He is survived by his wife, Sally, son Galen (Trudie), and daughter Glyna, all of Lewiston; sisters-in-law Dorothy Taylor and Ida (Kenny) Heimgartner; grandchildren Morgen Salonen, of Moscow, Remington (Kaitlyn) Salonen, of California, Rafe Browning ( Lyssa), of Oregon, and Danielle Skeen, of Lewiston; great-grandchildren Easton, Kennedy, Mikaela and Mikenzie; and many nieces, nephews and friends.
A celebration of life will be held at 11 a.m. Feb. 5 at the Kendrick Veterans of Foreign Wars Hall, with a covered-dish lunch. Bring your stories and fond memories of Gary and come.
A special thank-you to Gritman Oncology, St. Joe's hospice, Gritman Hospital, and his favorite doctor, Dr. Simpson. Many more thanks to all his friends and loved ones who were not only by Gary's side throughout his fight with cancer, but the entirety of his life.
In lieu of flowers, donations can be made to a charity of your choice. Some you might consider that were important to Gary are: Kendrick Pool, City of Kendrick, P.O. Box 195, Kendrick, ID 83537; Pat Rusch Memorial Fund, P.O. Box 25, Kendrick, ID 83537; NW Cancer Foundation of Hope, 320 W. Cove Road, Viola, ID 83872.
Service Information
Date & Time

Saturday, February 5, 11:00 AM

Additional Details

A celebration of life will be held at 11 a.m. Feb. 5 at the Kendrick Veterans of Foreign Wars Hall, with a covered-dish lunch. Bring your stories and fond memories of Gary and come.
Offer Condolences