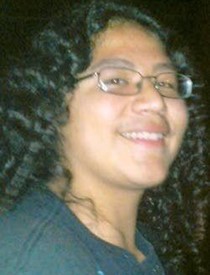 Isaiah Webb
5/7/1996 — 8/14/2021
Isaiah Christopher Webb, Nez Perce Tribal member, age 25, our beloved son, brother, nephew and friend, left us Saturday, Aug. 14, 2021.
Isaiah was born May 7, 1996, "Chris' miracle baby," in Lewiston to Christopher Lee Webb and Vanessa Lea Henry. Isaiah attended Lapwai Elementary and graduated from Lapwai High School in 2014.
Isaiah will be remembered for his musical talents, smart wit and infectious smile. He had such a compassionate spirit and kind, loving heart. He took pride in being a good son, brother, uncle, grandson, cousin, friend, co-worker and godfather. He loved spending time jamming and playing video games with his friends. He loved playing pool at PK's and placed second with his father, Chris, in the Valley Pool League.
Isaiah would greet you with a smile, hug and was never afraid to give you a kiss and tell you how much he loved you. He enjoyed wrestling with his nephews and spending time with his goddaughter, friends and family.
Isaiah played the guitar, drums and keyboard and taught himself how to play music with the help of his sister Tara, dad Chris and little brother Elijah. He was a two-time champion for winning in the video game tournament at the Clearwater River Casino playing Mortal Combat. In his earlier days, he enjoyed skateboarding, hacky sack, dancing, going to concerts (especially rock 'n' roll), camping and playing '50s and '60s music for his papa Muggs. He loved playing music for his father, siblings, nephews, and Mike Bisbee and Gene Bear Lawyer. He was intelligent and could name and provide you history on musicians, movies and trivia.
Isaiah's first job was with the Nez Perce Tribe Fire Management on camp crew (thank you, Sandy Holt). He then worked for Western Forest Systems, which he enjoyed. His current job was working for the Nez Perce Forestry as a technician and he was training to be a supervisor.
Isaiah is survived by his father, Christopher Webb, of Lapwai; his mother, Vanessa Henry, of Lewiston; sister Tara Spearson (William Enick), of Lapwai; brother Elijah Webb (Ashley Beale), of Lewiston; maternal grandmother Hazel Erickson, of Fort Klamath, Ore.; paternal grandmothers Mary Jane Miles and Connie "Muzz" Watters, both of Lapwai; paternal grandfather Charlie "Chazz Webb," of Pendleton, Ore.; grandpa Kevin "Kub" Ellenwood (Susie), of Lapwai; aunts Yvonne (Al) Webb and Marge McCormack, both of Lapwai; uncles Paul Monteith, of Fort Klamath, Ore., Aaron Webb, of Lapwai; his nephews, Osias Enick, Abel Enick and Noble Enick, of Lapwai; goddaughter Alania; Tina Bullock and family; "jamming buddies;" and many aunts, uncles, cousins and friends.
He was preceded in death by grandparents Geraldine "Jeri" Webb, Lottie and Alan Moody, and Arnold "Muggs" Henry; uncle Trevor Monteith; great-grandparents David Miles Sr., Aaron Miles, Beth Miles, William Erickson and Lavina (Barney) Erickson.
Isaiah was touched and enriched by many of his family and friends. He will be greatly missed.
Isaiah will have a viewing at 4 p.m. today at Malcom's Brower-Wann Funeral Home. Isaiah will then be driven by his uncle, Dale "T-Bird," Alan "Mun" and family to the Pi-Nee-Waus in Lapwai, estimated arrival 7 p.m., where we will have a small gathering to celebrate his joy of music. Isaiah's friends will pay tribute by playing music and sharing stories. He loved to "jam with his boys." Funeral services to be at the Pi-Nee-Waus at 10 a.m. Saturday, with burial at Jonah Hayes Cemetery and dinner to follow.
Malcom's Brower-Wann Funeral is responsible for funeral arrangements.
Because of the coronavirus pandemic, masks are encouraged.
Service Information
Date & Time

Saturday, August 21, 10:00 AM

Location

Pi-Nee-Waus Community Center
99 Agency Rd.
Lapwai, ID 83540

Get Directions
Condolences
Debbie Schwab
My condolences to the family. Isaiah was a good person. My son, Shelby Schwab, went to school with Isaiah.
Friday, August 20, 2021 8:14 PM
Offer Condolences