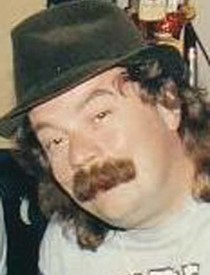 Harold Kirk Boyd
7/24/1951 — 4/9/2018
Our dear friend, Harold Kirk Boyd, passed peacefully at his home Monday, April 9, 2018, at age 66. Kirk was born to Macil Irene (Bly) and Harold Edward Boyd on July 24, 1951, in Pomeroy. He spent his early years there and in Peola, where his father farmed. The family moved to Clarkston in the late 1950s.
Kirk, known affectionately by many of his friends as Squirt or H.K., attended grade school in Clarkston and secondary school in Lewiston, graduating from Lewiston High School in 1970. In the early '80s, he began working at North Idaho Children's Home as a child care counselor. Kirk was simultaneously outgoing and laid-back, qualities that made him popular with kids and adults alike. He married Carol Ritter in 1993, moved to Missoula, Mont., and worked there as an educational aide. They divorced in 2001, remaining friends until his death.
In 2002, Kirk returned to Lewiston and resumed employment with Northwest (formerly North Idaho) Children's Home. In 2008, he began working at Guardian Angel Homes, where he retired to a part-time position in 2014.
Kirk was one of a kind. He loved cats, always had one, and collected substantial literature and items related to them. He was a free spirit, good friend, great conversationalist and truly generous. Passionate and highly conversant about 20th-century popular culture, Kirk collected things that caught his eye, usually at thrift stores and yard sales. He loved all kinds of music but was especially knowledgeable about pop, rock 'n' roll and jazz. He spent a lot of time listening to music, watching movies and perusing his large book collection. He particularly listened to Elvis, Jerry Lee Lewis, Peggy Lee, Brian Wilson and the Rolling Stones. A huge Marilyn Monroe fan, Kirk also was interested in a spectrum of personalities that spanned Mark Twain, Winston Churchill, E.B. White, Johnny Cash, U.S. presidents and diverse others.
Kirk is survived by numerous cousins, friends and his cat, Sidney. Please join us for a celebration of Kirk's life at 2 p.m. Saturday, May 12, at the barn at Guardian Angel Homes, 2421 Vineyard Ave., Lewiston. Donations may be made in Kirk's name to the Northwest Children's Home, 419 22nd Ave., Lewiston, ID 83501.
Rest in peace, buddy.
Service Information
Date & Time

Saturday, May 12, 2:00 PM

Location

Gardian Angel Barn
2421 Vineyard Avenue
Lewiston, Idaho 83501

Get Directions
Condolences
Dick Swartz
I will miss you my friend Cann`t believe he is gone!.
Wednesday, June 27, 2018 2:37 PM
Rod Frost
Goodbye friend.
Wednesday, May 9, 2018 12:40 PM
Offer Condolences