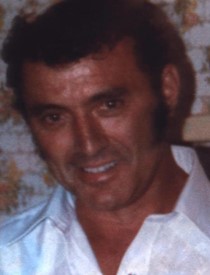 Harold (Bill) Brown
6/23/1941 — 6/4/2020
On Thursday, June 4, 2020, our brother and friend heard the angels sing and laid down his earthly burdens and went to join his mother, Julia; father, Harold; little brother Bruce; brothers-in-law George and Darold; and his wife, Judy.
Bill was born June 23, 1941, to Harold and Julia Brown in Bridger, Mont. He was born in the same house his mother was born in. When he was 6 years old, the family moved to Pierce, and his father went to work for Potlatch Forests Inc. as a logger. In 1950, the family moved to Clarkston. Bill attended the Holy Family Catholic School system.
When he reached manhood, he followed his dad into the woods to become a logger. It was while they were working in Montana that he met his first wife, Deanna. He became an instant father to Deanna's two girls, Brenda and Wanda. Two more girls were born into the family, Paula and Rae Ann. The marriage ended in divorce.
He worked for several different guys, including Emery Hall, Hartman Logging in Elk City, McCall Logging of Fernwood and Swanson Logging of Clarkston. In 1978, while working for Swanson Logging, he suffered a severe injury when a tree fell on him, breaking his back. He was flown to Tri-State Hospital by a helicopter furnished by Bennett Lumber of Princeton.
Bill's life was forever changed. No longer able to return to his previous occupation, he bought a truck and hauled wheat out of Montana to the Lewiston Port, and then he turned the truck into a logging truck. Then he bought a loader and started loading logs until his retirement. It was while he was trucking that he met his second wife. He and Judy Cope were married in 1980. Judy came into the marriage with two boys, Justin and Micah. They had two more children, Billy and Peggy.
After his retirement, Bill and Judy managed the Bottoms Up Tavern in Juliaetta from 1980-85. They purchased a piece of land in Juliaetta that is now known as Brown's Addition.
They moved to Arizona with their two youngest children in 1994. They returned to Juliaetta when Judy became ill. She passed away in 2014. Bill could never sit still; he had to be doing something. He was a man of many talents including making furniture, wooden toys, restoring cars, sewing and quilting, among other things.
Bill had many major health issues in his life, but was able to manage them all until his kidneys started to fail and he had to go on dialysis. He could never make peace with that.
He was laid to rest beside his wife in the Juliaetta Cemetery.
Louise says, "Wish we could have made it to Orofino to see Jim Bonner like you wanted."
David says, "I was always very proud of you and admired all of your talents."
Pat says, "After having taken care of you this past year and watched as you lost more and more control of your life, you just wanted peace. I hope you have found that. You were a very good brother. I miss you more than words can say."
Marilyn says, "I always have been proud of my big brother. He has fought and won so many medical obstacles thrown his way since his 1978 logging accident. Even though I will miss him for the rest of my life, I find comfort in knowing he is no longer in pain. Bill, I hope to see you again one day so we can continue our conversations. I'm grateful for the memories I have of our time together traveling down the Montana highways. I love you and already miss you dearly."
He is survived by his siblings, Louise Laughton, Pat Burcham, David and Grace Brown and Marilyn and Vaughn Duffield; his children and their families; and numerous grandchildren, great-grandchildren and nieces and nephews. He was also predeceased by a half-sister, Hazel Mayo.
We wish to say a special thank you to Dr. Kumar and his staff at Lewis-Clark Kidney Center for their kindness to and care of Bill.
Offer Condolences