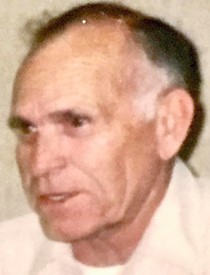 Gerald Tinnel
11/13/1929 — 9/2/2019
Gerald Jay "Jerry" Tinnel passed away Monday, Sept. 2, 2019.
The retired U.S. Navy senior chief is survived by his sister, Shirley Normington, of Potlatch; third spouse, Joyce (Hawley); his children, Pam, Debbie, Tom, Brian and Colin; stepchildren Judy, Marcy, Kevin, Marcia and Monica; and numerous grandchildren and great-grandchildren. He was preceded in death by his parents, Roscoe and Flora (Johnson), of Potlatch; siblings Bob, Dale, Johnnie and Joyce; and former spouses Patricia (Mooney) and Bonnie (Olson).
Jerry was raised in Potlatch and graduated from Potlatch High School in 1947. He then joined the U.S. Navy, where he served as a hospital corpsman for 21 years at various duty stations and aboard numerous ships and submarines. Known as "Red" and "Doc," he spent his last year in the Navy attached to a Marine Expeditionary Force in Vietnam, where he earned a Purple Heart.
After retiring from the Navy in 1968, Jerry settled in Lewiston, and went to work at the Potlatch paper mill. Active in the Loyal Order of the Moose, Lodge No. 751 in Clarkston, he held various positions, including junior governor and governor, earning his cherished gold jacket, and achieved the level of Pilgrim. Jerry was also active in the Fleet Reserve Association (FRA), Branch 063, in Lewiston, holding nearly every position, including chaplain, treasurer, secretary and master-at-arms. Jerry retired from Potlatch in 1989, but continued to remain active in both the Moose and the FRA. He enjoyed fishing, hunting, camping, coin collecting and crossword puzzles.
Condolences
Robert Hill & Angelika Hill
Jerry was a GREAT MAN, and will be missed by all that had the privilege of ever knowing him!
Friday, September 13, 2019 2:03 PM
Offer Condolences