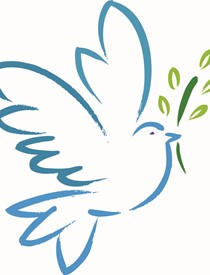 George Piatt
8/14/1927 — 4/11/2018
George Alexander Piatt was born in Omak, Wash., on Aug. 14, 1927, and passed away 11:50 a.m. Wednesday, April, 11, 2018, at St. Joseph Regional Medical Center, in Lewiston.
He served in the U.S. Air Force in the Korean conflict. He graduated from Washington State University.
He was preceded in death by his father, Thomas A. Piatt; mother Florence Piatt; seven aunts; one uncle; and cousins.
Surviving him are Vivian A. Piatt, his wife and life companion of 32 years; a brother, Lawrence; sister Helen; three nephews, Ron, Bobby and Greg Piatt and their wives; and a niece from Prineville, Ore.
George enjoyed fishing and gardening. We camped for 20 years at Lillard's R.V. Park at Dent, Idaho.
There will be a small gathering from 1 to 4 p.m. Tuesday, at 511 Eighth St., in Clarkston.
In lieu of flowers, donations may be made to the American Diabetic Association or a charity of your choice.
Offer Condolences