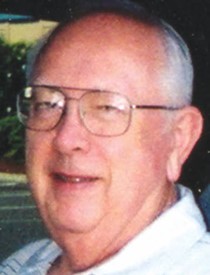 Gary Walker
7/15/1940 — 7/8/2017
Gary Prentice Walker passed away on Saturday, July 8, 2017, at Royal Plaza Health Care in Lewiston, of health-related issues. He was 76.
Gary was born on July 15, 1940, in Lewiston, to Prentice and Ruth (Goodwin) Walker. The family moved from Lewiston to Ritzville, Wash., in 1944, until he reached the sixth grade, when they moved back to Lewiston. Gary graduated from Lewiston High School in 1958.
He moved to Moscow and attended the University of Idaho in 1958 and '59. On Nov. 27, 1959, Gary married Carol Edwards in Lewiston and the couple moved to Boise, where he went to work for the Bank of Idaho. In 1961, they moved back to Lewiston, where he was employed by Erb Hardware, eventually transferring with them to Coeur d'Alene in 1967. In 1970, they moved to Spokane for a job with American Greetings and then moved for one year to Great Falls, Mont., before returning to Lewiston. He resumed work for Erb Hardware as a salesman, retiring in 2004.
Gary enjoyed traveling, bowling, golfing and loved to play cards with family and friends. He often stated of his cards skills, "I don't cheat, I just win."
Gary is survived by his wife of 57 years, Carol Esther Walker; daughters Becky Lynn Walker-Williams and Jennifer Lynn Niebel; sister Marrion "Bits" Klemm; granddaughters Chellsea Lynn Williams, Alex Casey Williams and Gabrielle Rebecca Niebel; grandsons CJ Walker Niebel and Mikhail Spencer Niebel. He was preceded in death by his sister, Janet Jolley; and infant daughter Shirley Ann Walker.
A celebration of life open to all friends and family will be held from 1 to 4 p.m. Aug. 12, 2017, at 1606 Birch Ave., Lewiston. Food and refreshments will be served.
Condolences
LaToya Johnson
To the family and friends of Gary Walker, I would like to express my deepest and heartfelt condolences. I am truly sorry for the lost that your family is feeling. Experiencing the lost of a beloved family member is one of the hardest thing that any of us can go thru. And because of that my thoughts and prayers are with your family. During this extremely difficult time, please turn to God for comfort and support. He promise each of us that very soon, he is going to reunite us back with all those loved ones that we have lost. (John 5:28,29) Until that time, cherish all the wonderful memories that you have of Mr. Gary. Theses precious memories will console the family in the day's ahead.
Wednesday, July 19, 2017 6:21 PM
Offer Condolences