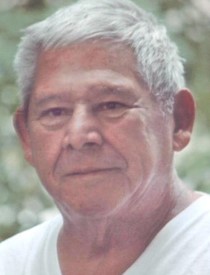 Gail (Joe) Taylor
7/15/1939 — 7/6/2020
Gale "Joe" Russell Taylor, 80, of Lapwai, passed away Monday, July 6, 2020, in Lapwai.
He was born July 15, 1939, in Lewiston, to Daniel Taylor and Louise Allman. On March 11, 1959, Joe married Joanne Seyler in Lewiston. They had two sons, Michael "Mike" Dean Taylor Sr., born 1959 in Camp Pendleton, Calif., and James "Jim" Daniel Taylor, born 1961 in Eugene, Ore. Joe and Joanne later divorced, but remained lifelong friends. On July 4, 1997, he married Roberta Sather in Cheney.
From 1958-60 Joe served with the U.S. Marine Corps. He attended college in Eugene, Ore. Joe and Joanne moved to Dallas, where he was an aircraft mechanic. He retired after 30 years of being an electrician at Eastern Washington University and continued being a maintenance manager for five years at the Clearwater River Casino. Joe was also a firefighter for the Nez Perce Tribe in the '70s and had a role in Charles Bronson's movie "Breakheart Pass."
Joe enjoyed hunting, fishing, family gatherings and drinking his bucket of Bud Light at PK's. He loved the annual golf trip to Laughlin, Nev., with his brother, Ted, and loved watching hot air balloons in Albuquerque, N.M. Joe and his sons also went to drag races and air shows in Spokane. Joe also loved going on cruises with his cousin, Gov. But he really loved joking and terrorizing everyone.
The family would like to give a special thank you to the staff at Advance Health Care, Jessica Hendren, Kenny Arnett and his buddy, Bob, for taking special care of him.
He is survived by his wife, Roberta Taylor, at their home in Lapwai; son Jim (Cindy) Taylor, of Plummer, Idaho; daughter Elaynia McNurlin, of Springfield, Ore.; granddaughters Verna Taylor, of Lapwai, Hilary McNurlin, of Springfield, Teeiah (Alex) Arthur, of Lapwai, and Yolanda (Ronnie) Pagaduan, of Spokane; great-grandkids Asia Taylor, Taylor and Tyler McNurlin, Anton and Amaya Arthur, LaRon Pagaduan and Makayla Besa; great-great-grandkid Jaya Domebo; sisters June Paine and Darlene Reuben, of Spokane; brother Ted (Denise) Taylor, of Albuquerque, N.M.; and numerous cousins, nieces and nephews.
Joe was preceded in death by his father, Daniel Taylor; mother Louise Allman; brother Butch Taylor; sister Mryna Seyler; and son Mike Taylor.
The family will personally hold a celebration of life. Photos and memories remembering Joe Taylor can be shared on Facebook.
Condolences
Denise paine
U always made us laugh and smile will miss u.ill drink a budlight for u uncle joe
Friday, July 10, 2020 1:35 PM
Offer Condolences