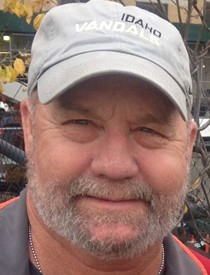 Frank (Kevin) Dammarell
9/16/1954 — 6/20/2021
A great dad, son, brother, uncle and friend is now driving and exploring the backroads of Heaven with his mother and father. Frank Kevin Dammarell passed away on Sunday, June 20, 2021 because of complications from diabetes. He was such a great person to all who knew him, and he was a man of many names. Frank, Kevin, Frankie, Kob, Kobbie, Uncle Bad Habit, and Pa ... .
At the age of 11, Frank was diagnosed with Type 1 diabetes. Contracting the disease at an early age in the 1960s came with the prediction of a relatively short life span. Not for Frank. He defied the odds, touching many people with his positive and uncomplaining attitude, and more than eight years ago he gave his youngest brother, Robert, the privilege of donating one of his kidneys to Frank.
Although he had many physical ailments to conquer and live with in recent years, he rarely complained about anything and always had a great interest in others. Whoever had the opportunity to talk with Frank for a few minutes could quickly realize the true love and care he had for others. His source of knowledge and witty humor was so great and will be truly missed.
Frank was born on Sept. 16, 1954, in Boise. The fourth of nine children of Neil and Margaret Dammarell, he was a good anchor in the middle of a large and close family. In his youth, he was a good baseball player and was a member of some very good Babe Ruth and American Legion teams. Frank also enjoyed playing the trumpet in the Lewiston High School pep and jazz bands. His 1963 Ford Falcon convertible, "Ruthie," was a legend amongst his friends and many others at LHS and later at the University of Idaho, where he attended college and was a member and officer of the Phi Delta Theta fraternity.
Upon graduation from the U of I, Frank began a long career with the Idaho Transportation Department, working mostly out of Lewiston with a few years also in Boise. He loved his trips and associated work with the ITD, especially when traveling to one of his favorite places — along the Lochsa River in northern Idaho. In fact, Frank had an immense love of all the outdoors and spent many a trip camping on the Lochsa and other rivers and lakes throughout northern Idaho, as well as in Alaska, Colorado and other western states and at hunting camp in north central Idaho with many of his longtime friends.
Frank was a huge supporter of Lewiston High School athletics for many years. He was also a Vandal through and through and loved attending U of I football games. Frank ran in the very first Seaport River Run, and every single subsequent one of those (more than 40) with his best friend, Brian Larson, and other good friends. He had many other traditions including a hunting camp with his friends since his 20s, shuttling river trips over the summer, pinocle tournaments Thanksgiving weekend with his ol' softball buddies, and most recently, trivia twice a week at The Wooden Nickel and Riverport Brewery. He had the knowledge to win on "Jeopardy!" — with many trivia wins under his belt.
In 1986, he married Laurie Sadler in Lewiston. Though the marriage later ended, the two maintained a good relationship going forward and through the marriage Frank was blessed with the absolute apple of his eye and love of his life, his daughter Amanda. They loved each other dearly and had many great road trips and adventures together in the western and eastern parts of the U.S. These were coined, "The Adventures of Kob and Mandela."
Frank was a member of the Clarkston Lions Club and also enjoyed delivering meals for Valley Meals on Wheels for several years. Additionally, he was a consistent supporter of so many events and nonprofit organizations in the Lewiston-Clarkston Valley.
In addition to his daughter, Amanda, Frank is survived by six sisters, Susan (Bob) Spain, Christine (Joe) Crum, Nancy (Jon) Mueller, Jane Watkins, Peggy (Dave) Hamner and Karen (Tony) Orchard, as well as two brothers, Monte (Kathy) Dammarell and Robert (Miki) Dammarell, and too many nieces, nephews and good friends to count. Frank was preceded in death by his parents, Neil and Margaret Dammarell.
A celebration of Frank's life will be held at a later date. In memory of Frank and in lieu of flowers, the family suggests donations be made to Lewiston High School, the Clarkston Lions Club, Valley Meals on Wheels, American Diabetes Summer Camp for Kids or the Congregational-Presbyterian Church in Lewiston.
Offer Condolences