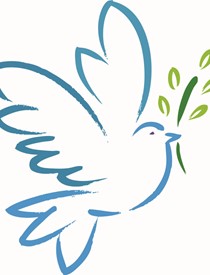 Esther Anderson
6/20/1920 — 2/20/2019
June 20, 1920, to Feb. 20, 2019
Esther was born in Michigan to German immigrants, moved to California as a child, grew up during the Great Depression and moved to Idaho in the 1970s.
Esther lived to the age of 98 and survived four husbands: Anthony Ciccarrelli, Lloyd Johnson, Lloyd Southwick and Syd Anderson. She is survived by two children, Brian Ciccarelli (and his wife, Jan) of Spokane and Jenny Morton of Clarkston; and two grandchildren, Russell Blackketter of Richland and Wendy Whiteman of Eagle River, Alaska.
Esther was a devout Christian who was active in the Baptist Church and active in supporting Christian missions in the Sudan.
She was a creative person, talented in drawing, painting and writing children's stories that promoted Christian virtues.
She loved nature, gardening and beauty. She spent time working on a ranch, a ceramics studio and as a private care attendant.
Esther lived her last years in a nursing home in Clarkston.
Per her request, she was laid to rest at Normal Hill Cemetery. Arrangements are under the direction of Malcom's Brower-Wann Funeral Home.
Offer Condolences