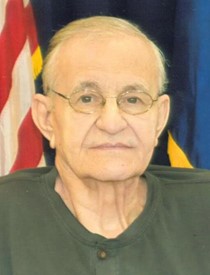 Eric Lee LaLonde
12/3/1948 — 4/23/2022
Eric Lee LaLonde passed away Saturday, April 23, 2022, at the Lewiston Veterans Home at the age of 73.
Eric was born Dec. 3, 1948, in Lewiston, to Leonard and Dorothy LaLonde. Eric spent his childhood growing up with his siblings, Susan, Barbara and Bruce (Buck).
As a young boy, Eric mowed lawns, was a paperboy and was also an avid fisherman, catching many steelhead from the Snake River.
Eric graduated from Lewiston High School in 1967. He soon joined the United States Navy. After his years in the Navy, he relocated to the Bay Area of California.
Eric married JoAnne Qualey (formerly of Lewiston) and they had one son, Michael.
Eric spent all of his working career in California. After retirement, Eric relocated to Lewiston. Eric spent the last several years living at the Idaho State Veteran Home because of failing health. Thank you to all who cared for Eric during his stay.
Eric is survived by his sisters, Susan (Glenn) LaLonde and Barbara (Patrick) Nelson; son, Michael (Tara); and his two grandsons, Keagan and Patrick.
Eric was preceded in death by his father, Leonard LaLonde; his mother, Dorothy LaLonde; his brother, Bruce (Buck) LaLonde; and his grandparents.
A small family graveside service will be held later this summer.
Offer Condolences