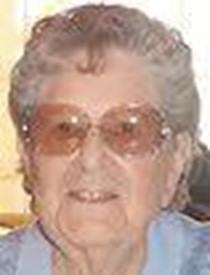 Edna Leachman
11/13/1932 — 4/25/2020
Edna Fay Leachman passed away Saturday, April 25, 2020, in Lewiston.
Edna was born Nov. 13, 1932, to Russell and Emma (Weber) Snyder in Kendrick. She was one of 11 children.
Edna married Robert "Bob" Leachman on Oct. 17, 1952. They raised three sons, Daniel, Donald and Dean.
In 1957, Edna and Bob started Lewiston Seafoods, which they developed into a full-service wholesale food company. They provided food to most of the restaurants, schools, sororities and fraternities within a 100-mile radius of Lewiston. All of their sons eventually worked in the business, and when Bob and Edna retired, they turned the business over to their sons.
After Edna retired, she spent much of her time in St. Maries. She enjoyed boating, fishing and reading. She and Bob did a lot of traveling, eventually spending their winters in Southern California or Arizona.
Edna was preceded in death by her husband, Bob, and one son, Don. She is survived by her sons, Dan (Carol) and Dean (Colette); daughter-in-law Patty; five grandchildren; five great-grandchildren; two brothers; and five sisters.
Cremation has taken place. A celebration of Edna's life will be held at a later date. In lieu of flowers, the family requests memorials be sent to the charity of your choice.
Condolences
Cheryl L Peterson
I was so sorry to hear about the passing of Edna. I really enjoyed driving her back and forth to dialysis. My heart goes out to your family. She was a great lady.
Friday, May 8, 2020 11:30 AM
Offer Condolences