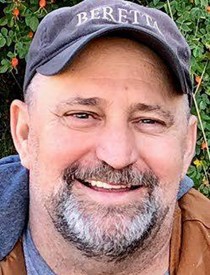 Douglass Wakefield
5/3/1957 — 6/17/2019
Doug Wakefield died Monday, June 17, 2019, after a massive heart attack. He was 62.
Doug was born May 3, 1957, at Fort Lewis, Wash., to Donna J. Barnes (Smith) and Harold T. Wakefield.
Doug attended school in Lewiston, graduating from Lewiston High School in 1975. Shortly after graduating, Doug went to work for Clearwater Paper Corp. (formerly Potlatch), who would employ him for the next 43 years until his retirement in 2018. After 22 years in the powerhouse, he transferred to the maintenance oil crew, where he stayed until he retired.
Doug married Deanna Stelljes in 1976 and fathered two sons, Ty and Beau. They would later divorce. Doug married Tammy Van Tassel in 1993 and divorced in 1998. Doug married Linda Henson on Dec. 31, 1999, who stood by his side until his death.
Doug enjoyed playing softball for Lewiston Parks & Rec from his 20s until well into his 30s, stopping only after a leg injury at age 38. He bowled for a short stint in the early 1990s, but moved on to the game of darts for his competitive fix after that. Doug was known for "adopting" and raising just about everyone's children, even the adult ones. He was fond of saying that his proudest position was that of the vice president of the "School of Hard Knocks."
Doug was very much loved by everyone around him. His passing has left a very large void in his family and circle of friends.
He was preceded in death by son Ty Douglass Wakefield; mother Donna Jean Barnes; stepfather Clyde Barnes; stepmother Janie Wakefield; and sister-in-law Tina Wakefield.
He is survived by loving wife and best friend, Linda Wakefield; son Beau (Sabrina) Wakefield; father Harold Wakefield; brothers Tom, Dan and Gary Wakefield; sister Cindy Mulalley; stepdaughters Jesse Beuke, Jody (Tim) Tanata, Jamy Betzold, stepson Michael (Kristin) Dancy; and too many nieces, nephews, grandchildren, friends (read: accomplices), associates and co-workers to list.
Doug's final arrangements are being handled by Malcom's Brower-Wann Funeral Home. A memorial service will be held at 1 p.m. Saturday, June 29 at the Moose Lodge, 814 Sixth St., Clarkston.
Service Information
Date & Time

Saturday, June 29, 1:00 PM

Location

Moose Lodge
814 6th Street
Clarkston, Washington 99403

Get Directions
Offer Condolences