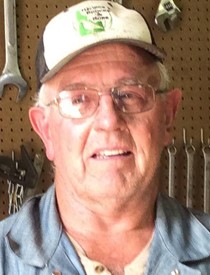 Douglas Fitzmorris
4/27/1948 — 10/11/2019
Douglas R. Fitzmorris, 71, passed away on Friday, Oct. 11, 2019, at St. Joseph Regional Medical Center in Lewiston.
He was born April 27, 1948, to Henry and Ruth (Felker) Fitzmorris in Weiser, Idaho.
Doug logged and farmed for many years and was the owner of Kendrick Ag & Supply Inc. until he sold it to his daughter and son-in-law in 2016. He enjoyed all of his customers and considered many of them good friends.
You could always find Doug on the golf course. He would always say, "I'm not a great golfer but I sure love hacking the ball." He also greatly enjoyed camping and riding ATVs with his family.
He is survived by his wife, Margie (Kimberling) Fitzmorris of Deary; daughter Brandi (Bruce) Roberts of Deary; son Scott (Robin) Fitzmorris of Kendrick; three grandchildren, Abbi, Wyatt and Natalie; twin sister Kathy Todd of Cascade, Idaho; brother Gary Fitzmorris from Montesano, Wash.; and many nieces and nephews.
Memorial donations may be made to Deary or Kendrick FFA Programs. No services will be held at this time.
Offer Condolences