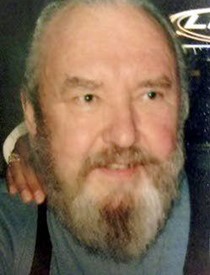 Douglas Ankney
4/21/1944 — 2/11/2019
Doug was born April 21, 1944, to Bert and Bessie Ankney, at St. Joseph Hospital in Lewiston. He passed away Monday, Feb. 11, 2019, at St. Joseph Regional Medical Center. He was 74 years old.
Dad grew up in Sweetwater and ran the creek with friends to Lapwai daily. He later moved to Waha and loved being a mountain man. He loved his family, friends, camping and blues music.
Doug had one daughter, Maggie (Kip) Ankney; three grandsons, Douglas (Pauline) Bisbee, Brandon (Latasha) Bisbee and Jerry (Alicia) McCormack Jr., the loves of his life; 11 great-grandchildren; and one great-great-grandchild. He had seven siblings, Mae (Jack) Blewett and Rex, of Sweetwater, and Mike Ankney, of Culdesac, surviving. He was preceded in death by both parents and siblings Dale, Merle, Bob and Bill.
We will have a celebration of life at 1 p.m. June 8 at my home (Maggie Ankney (208) 790-1088) up McCormack Ridge Road, Lapwai. Please join us in a celebration. This is what dad wants, so bring your chair, stories and a side dish if you would like.
Offer Condolences