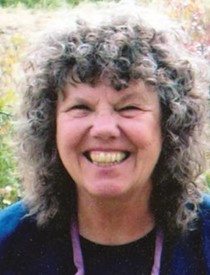 Doris Ferguson
2/28/1942 — 2/6/2018
"Within the heart of each horse-crazy girl, there is a spot that can only be filled by a horse." - Doris
Ferguson.
Doris Adams Ferguson, 75, died Tuesday, Feb. 6, 2018, at St. Joseph Regional Medical Center, in Lewiston. Doris grew up tough with the ranchers and builders of the modern American West. That toughness and dignity was a magnificent force that she brought to her battle initially against hip surgery in November and then lung cancer discovered after surgery (mom was a nonsmoker).
On Feb. 28, 1942, Doris was born to Evelyn and John Karina in Red Lodge, Mont. Evelyn later married Jim Adams, a merchant mariner, who adopted Doris. Doris' brother, James, and sister Helen soon joined the family. When Doris was 10, her father, Jim, died in a car accident. Doris helped support her widowed mother, who worked multiple jobs.
Later, Doris' mother married Dan Krogh, and her brother, Gene, was born. They moved to Othello, Wash., where Doris blossomed from an awkward girl who rode a horse alone through the desert into a lively woman who was first in her family to attend college. She earned a Bachelor of Science degree in animal science at Washington State University. At WSU, she also met her lifelong match with Dwight Ferguson; they married in 1963, a 54-year union.
In her words, Doris was a "home executive." She raised three children: Dorothy, Dean and Debra. She also cared for as many as 20 Appaloosa horses. They traveled the West, competing in Appaloosa horse shows. As coach, Doris made her children ride horses daily - the Ferguson family was tough to beat. Her favorite horse, Prince's Itsiyiyi, earned an ApHC National Register of Merit and another, Crackerjack, was reserve national champion.
Dwight's work in Idaho took the family from Emmett to Bonners Ferry, Genesee, Gifford and then Lewiston. During this time, Doris rode 10 years in a row in the Chief Joseph Trail Ride, along the path of the 1877 Nez Perce War. She was a 4-H leader and served in numerous horse clubs. She helped get the Appaloosa named as the Idaho state horse.
Doris and Dwight square- danced together for half a century, recently with the Twin City Twirlers and Square Devils. They enjoyed the 49ers Saddle Club and Twin River Back Country Horsemen.
Doris was proud that her three children graduated from the University of Idaho. She cherished her grandchildren, Ava and Chiara Jenkins, and twins Carter Stone and Abby Ausman. She and Dwight shared their love of birds, horses and everything outdoors with them. She would sacrifice her own plans and needs when she could instead spend time with her grandchildren.
Dwight and Doris grew older but not much slower. They rode horses with friends in the Nez Perce Tribe Appaloosa Club, traveled, dove into genealogical studies and volunteered as camp hosts at the Historic Lochsa Ranger Station. Doris served on the Idaho Keeping Children Safe Committee and was a counselor at Willow Center's Camp Erin. Doris loved hauling Appaloosas to Lewiston's annual fourth-grade History Rendezvous.
Doris, simply, was an excellent citizen. She believed in volunteerism. She spoke up. You knew where you stood with her. If you were a friend, there was no end to her loyalty and belief in you.
Above all, Doris was a devout Christian. She was a longtime member of Aglow and had been leading a weekly prayer group. Her family will be forever touched by the hearts of these faithful friends who kept her spirits high with calls, visits and prayers.
Doris is survived by husband Dwight; sister Helen (Mike) Campbell; children Dorothy (Ron) Jenkins of Enumclaw, Wash., Dean Ferguson of Cheyenne, Wyo., and Debra (Brit) Ausman of Clarkston; and her four grandchildren. She also is survived by her nieces, nephews, her horse, Lilly, cat Rocky and friends, all of whom she cherished. She was preceded in death by her parents and brothers.
Her service will take place at 11 a.m. Monday at Valley Christian Church in Lewiston. Instead of flowers, donate to the Willow Center in Lewiston or to the Lochsa Historic Ranger Station.
Malcom's Brower-Wann Funeral Home is handling arrangements. We thank Dr. Morgan, who gave Doris hope, and the St. Joe's oncology and PCU employees, as well as Shannon and Erica and the staff of Royal Plaza. You are Mom's angels.
Service Information
Date & Time

Monday, February 19, 11:00 AM

Location

Valley Christian Center
3215 Echo Hills Drive
Lewiston, ID 83501

Get Directions
Condolences
King and Alice Rockhill
We are so saddened to hear about Doris' passing. She was such an enthusiastic trail rider and friend. We will miss her. Our hearts go out to you, her family members and friends.
Friday, February 16, 2018 5:37 PM
Offer Condolences