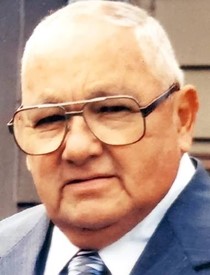 Donald Warner
7/1/1950 — 5/17/2021
On Monday, May 17, 2021, Donald Louis George Walking Shield Warner Sr. joined the love of his life, Anna Mae, in heaven.
Don was born Nov. 16, 1927, in Duluth, Minn., to Ellen Beatrice Legarde Warner (Minnesota Chippewa Fond Du Lac Band), and George Walking Shield Sr. (Hunkpapa Lakota Sioux Band) and was the oldest known living direct descendent of Chief Gall (Pizi), who led the Lakota Sioux at the Battle of Little Big Horn, in 1876.
After finishing high school, Don joined the U.S. Army serving at the end of World War II in the Philippines as a motor pool mechanic and finished his tour as an Army Information Specialist and Reporter for the Army newspaper achieving the rank of Master Sargent.
When Don returned home to Kirkland, Wash., he met Anna Mae Fortman and they married July 1, 1950, and soon started their family of 12 children.
Don had many different jobs throughout his life, including working for Weyerhaeuser in a sawmill, farming and ranching in Montana, home and commercial construction projects in Washington, Idaho, Texas, Colorado, and Hawaii, materials supply yard owner/manager and truck driver.
After retiring, Don and Anna Mae returned to Kendrick, which they considered home for 47 years. Woodworking was his hobby, and his family and community benefited from his talent. He kept busy in his basement woodshop year-round building yard furniture, cabinets and custom wood creations. Don was well known as "The Picnic Table Guy from Kendrick." His custom octagon picnic tables were a favorite at the Rocky Mountain Elk Foundation auction every year. He loved to meet new people, and the picnic table sales was where he found new ears to bend with his many stories. His passions and hobbies included fishing, hunting elk, woodworking, photography, befriending animals, storytelling, and observing his 35 and counting grand/great-grandchildren and friends. Don and Anna Mae were married for 70¾ years. Their dedication and love for one another will forever be admired.
Don is survived by 11 of his children, Cheryl, Donald Jr., Cathy, Gerald, Randy, Barb, Robert, Kenneth, Janet, Rodger and Howard; his brother, Darryl; and his puppy, Angie. He was preceded in passing by his wife, Anna Mae; son Gary; mother Ellen Warner; father George Walking Shield Sr.; sisters Merle and Ruth; and brothers Marvin, Richard, Dell Warner and George Walking Shield Jr.
A viewing will be held from 8-10 a.m. June 7 at Malcom's Brower-Wann Funeral Home in Lewiston. A graveside service will be held at 11 a.m. June 7 at Lewis-Clark Memorial Gardens, with a celebration of life potluck to follow at the Lewiston Airport Park, for friends and family.
Service Information
Date & Time

Monday, June 7, 11:00 AM

Location

Lewis-Clark Memorial Gardens
3521 7th Street
Lewiston, Idaho 83501

Get Directions
Offer Condolences