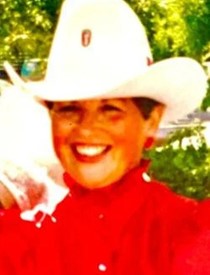 Delores Rape
3/1/1939 — 10/10/2023
Delores Carol Ann (Kaufman) Rape, aka "Sis," "Dee," "Mom," "Gram," "The Lunch Lady" and "The Queen." At 84 years old she graduated to heaven Tuesday, Oct. 10, 2023, from her home in Kendrick.
She was born Delores Kaufman to Cletus and Mamie Kaufman on April 1, 1939, in Lewiston. The third of eleven children who know her as "Sis," she attended St. Stanislaus Catholic School through the eighth grade, graduating from Lewiston High School in the Class of 1957.
From her youth, Sis loved horses and everything about them. She spent many hours honing her horsemanship skills escaping on horseback when life got too hectic for a young girl becoming an accomplished horsewoman.
Her first marriage was blessed with eight Colpitts children, one of whom was stillborn.
In 1972 and '73, Dee, as she was known to her friends, rode bareback Bronc at several All-Girl Rodeos until she broke her pelvis coming off "Dynamite" in Joseph, Ore. She refused help to walk out of the arena on her stubborn strength. Although she walked with a cane for a few weeks she never shirked a single responsibility or asked for help from anyone.
On Sundays, she would have roast beef or fried chicken in the oven for any of her siblings to enjoy, along with potatoes and other veggies from her garden. She had a way of always being prepared for company and would even come out of her big garden to sit and listen to whoever might happen to drop in for a moment to chat, then quietly return to her garden work. Observing her patience and attitude toward serving others, we learned that her hot pickles and canned peaches are foods to bond over when they were grown, prepared, and served up at her table. These simple gifts of love offered up throughout all the years of her life are treasures that will be forever missed. Only mom really knew how many hours she spent in the process of providing them. Plus, the well house where the gunnysacks of potatoes, onions and sometimes carrots could be stored until they were needed.
She married Robert Rape on Aug. 18, 1988, and lived the last 31 years homesteading in Kendrick. Together, they enjoyed many years with The Back Country Horseman doing projects like clearing trails and building bridges for crossing on foot or horseback.
Dee also enjoyed riding her horses in local parades and the many relationships she accumulated over the years.
"The Lunch Lady" worked at the school serving some of her grandchildren and many more appreciative students breakfast and lunch daily where she later retired.
Delores genuinely loved everyone on a personal level, including her horses (many of them), and was known for her love of gardening, cooking and canned goods. It is little known that Sis would yodel to her heart's content while riding her horse out on the hillsides.
The leftover Thanksgiving turkey carcasses inspired Sis to develop a wonderful turkey, vegetable and noodle soup to preserve or feed a large crowd. Served with her heavenly homemade biscuits; what a treat.
She was the "Google" for her daughters, daughters-in-law and friends. She was always so willing to share her knowledge whether it be for horse training, gardening, food preservation or food preparation.
She was valued by many and prayed her heart out for everyone. No telling how many endless hours she spent in prayer whether in her rocking chair or going about her day. We sometimes laughed at how many times she would be praying under her breath while trying hard to listen to what we were chattering on about. She loved her home, her flowers, her chickens who constantly supplied enough eggs for herself as well as those she chose to share with when her supply became available.
Gram, as she will forever be affectionately known to her grandchildren and great-grandchildren. Somehow ending up with the title of "The Queen" by a particular group of young admirers. For many years she and Bob entertained the family for Thanksgiving and Easter celebrations, including exciting Easter egg hunts in the barn for their many grandchildren and great-grandchildren.
Sis was a member of Our Lady of Lourdes, now All Saints Catholic Church, throughout her life. She belonged to the Altar Society for many years and helped with meal planning and serving for Fall Festivals and memorial services.
We could not have asked for a better mother, sister, wife or friend. She will be deeply missed and forever a blessing to the lives of all who knew her.
She is survived by her husband, Robert, her children Andy Colpitts (Karen), Donald Colpitts (Patrisha), Darla McLaughlin (Alan), Cletus Colpitts (Sabra), Tami Wolfe (Donald) and Patti Holmes (Pete) with a bonus family with David Rape (Linda), Darrell Rae, Jennifer Whitehead (Richard), Rosalie Randall and Steven Rae (Jenny). Together as a blended family have many grandchildren and great-grandchildren.
She was preceded by her parents, Cletus and Mamie Kaufman, brothers David, Micheal and Tommy Kaufman, and her two sons Jimmy Bert (stillborn), and Ronald Colpitts.
Delores was a devoted rosary and Novena praying, giving, laughing, loving woman. All who knew her were blessed.
Final services will be held Tuesday, Oct. 24, at All Saints Catholic Church, 3330 14th St., Lewiston. A rosary will be recited at 10:30 a.m., and the funeral service is scheduled for 11 a.m. All are invited to a dinner and visiting afterward. She will be buried in the Harpster Cemetery the following day in Harpster.
Service Information
Date & Time

Tuesday, October 24, 11:00 AM

Location

All Saints Catholic Church
3330 14th Street
Lewiston, ID 83501

Get Directions
Offer Condolences