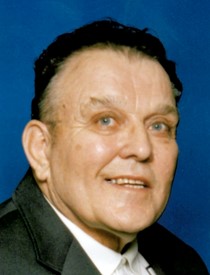 David Dennler
10/18/1934 — 7/3/2017
David C. Dennler, 82, a Juliaetta farmer and lifelong resident, died Monday, July 3, at Prestige Care & Rehabilitation – The Orchards.
Dave was born October 18, 1934 at St. Joseph Regional Medical Center in Lewiston to David and Eleanor (Davis) Dennler.  He was raised on the family farm at Juliaetta.  He attended school in Genesee and graduated from Genesee High School in 1952.
Dave married Gayle Powell on November 12, 1960 in Juliaetta.  They divorced in 1973.
Dave was a lifelong farmer and equipment dealer in Juliaetta.  He enjoyed working in his shop and could build almost anything.  He raised exotic animals and especially enjoyed his dogs and cats.
He was a member of the Lutheran Church, the Eagles and Moose.
Dave is survived by his sister-in-law, Liane Dennler of Lewiston; a stepdaughter, Diane Arnett of Kendrick; a niece, Jennifer Dennler and two nephews, Tony Dennler and Paul Dennler.
He was preceded in death by his parents; brother, Donald Dennler and son, David A. Dennler.
At Dave's request, no services will be held.
Malcom's Brower-Wann Funeral Home is in charge of the arrangements.
Offer Condolences