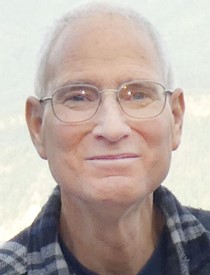 David Dabritz
10/17/1949 — 2/1/2021
On Monday, Feb. 1, 2021, David Edward Dabritz died at his home after a 14-year battle with prostate cancer.
David was born Oct. 17, 1949, in Lakeport, Calif., to Robert and Ruth Dabritz. David lived in the western United States and the Philippines through his childhood, ending up in Culdesac his senior year of high school in 1967 where he met the love of his life, Jacque Allen. David and Jacque were married in August 1969. After high school, David attended the University of Idaho, earning a bachelor's degree in geology/paleontology and was a member of the Navy ROTC. David served as a navigator and electronic warfare officer on the USS England from 1972-75. After his service, David chose to move his family back to Idaho to establish family roots. He worked for Paramount Pest Control in Lewiston from 1975-79. He then began working at Del's Electric in Culdesac where he worked as an electrician, grain bin builder, pump installer, plumber and general handyman for 35 years.
David was very involved in the community life of Culdesac prior to moving to Lewiston in 2019. He supported the school through the Culdesac PTSA, served on the volunteer fire department, was a member of the Culdesac Gem Community, cleaned up roadways, plowed driveways and worked at the local food bank. His service to the community was honored by the Culdesac Gem Community when they named David and Jacque grand marshals for Culdesac Shebang Days in 2019. David was an active member of the Culdesac Community Church and loved singing hymns with others.
David is known for his love of rocks and especially fossils. His passion and collection have been shared with many classrooms, 4-H groups, Hells Canyon Gem Club, children and adults over the years. Friends and family best remember him for his willingness to share his time, patience, work ethic, insatiable curiosity and eagerness to interact with children of all ages. The joy of his life was seeing and hearing his grandchildren perform their music for him.
David was preceded in death by his father, Robert; his sister-in-law, Rachel Dabritz; and his niece, Ruth Stroup. He is survived by his wife of 51 years, Jacque; two daughters and their husbands, Chris Harris (Ruben), of Pullman, and Tami Everett (Jason), of Lewiston; six grandchildren, Emily, Kyra, Laura, Deegan, Michaela and Jett; his mother, Ruth, and siblings Ronda Rhoads (Nick), Mary Ann Dabritz (Raz) and John Dabritz (Donann); and many, many cousins, nieces, nephews, and grand- and great-nieces and nephews who had the privilege to get to know David.
The Dabritz family would like to thank Elite Hospice for their support so that David could be cared for by his family at home.
No public service will be held, but those wanting to send messages or memorials to the family are encouraged to send them to Dabritz Family, P.O. Box 1864, Lewiston, ID 83501. Any memorials will be donated to the family's charity of choice.
Offer Condolences