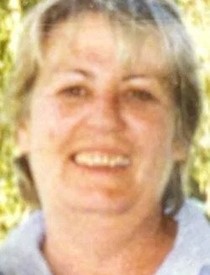 Darlene Ruth Joliff
6/15/1938 — 11/5/2022
On Saturday, Nov. 5, 2022, we lost our dear mother, sister, grandmother, great-grandmother, aunt, great-aunt and friend. The majority of her 84 years here on Earth can be summed up as a "life well lived." Even in her final days of battling cancer, she maintained the courage, affection and sense of humor we all had come to cherish over the years.
Born in Lewiston to Wanda and Steven Thomas, Darlene was the oldest of four children. After attending public schools in Lewiston, she studied at the University of Idaho. She later married Daniel E. Jolliff and they had two children, Dennis and Dixie Jolliff. Early in their marriage they lived in Germany and Florida, before settling in Portland, Ore., where they spent nearly 20 years building a life and raising their children.
They eventually moved to Lewiston in 1985, where Darlene discovered her natural talent for painting and sewing. Many of her creations can be found in the homes of friends and relatives and will now be a wonderful reminder of her kindheartedness. She enjoyed spending time with family, including her grandchildren and great-grandchildren, as well as watching the Seahawks with her sister, Tena.
Darlene is survived by her sister, Tena Burns, and brother, Craig (Kathy) Thomas; son, Dennis (Melissa) Jolliff; daughter, Dixie Jolliff; grandchildren Danny Jolliff, Samantha Jolliff and Cody Jenson; and great-grandchildren Lillie, Lila Jane, Tara and Aiden. We will miss her quick wit, infectious laugh and savvy texting abilities.
She was preceded in death by her husband of 57 years, Daniel E. Jolliff, as well as her parents and her brother, Victor Thomas.
The family would like to thank the staff at Lewiston Care Center, St. Joseph Regional Medical Center and St. Joe's Hospice, as well as Prestige Care and Rehabilitation for taking such good care of Darlene in her final days.
A graveside service will be held at 11 a.m. Saturday, Nov. 12, at Normal Hill Cemetery, Lewiston. In lieu of flowers, the family suggests donations be made to the American Cancer Society at cancer.org.
Offer Condolences