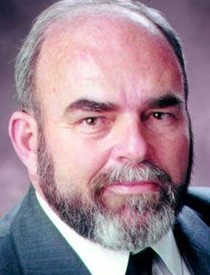 Daniel Spickler
1/3/1948 — 9/12/2020
Daniel L. Spickler, 72, passed away Saturday, Sept. 12, 2020, with family by his side, at St. Joseph Regional Medical Center in Lewiston.
Dan was born Jan. 3, 1948, to Keith and Delores Spickler in Everett, Wash. He grew up in Mukilteo, Wash., and in his sophomore year of high school, he moved with his family to Slidell, La., when his father was transferred by Boeing to work on the Saturn 5 project. He returned March of the same school year and graduated from Cascade High School in Everett in 1966. He married his first wife, Judith (Kooser), in November 1966 and they had two children (Kimberlee, Jason).
In 1967, he joined the U.S. Army as a communications center specialist and was later assigned to Panama until 1970. In 1970, he was accepted into the University of Washington but transferred to the University of Oregon shortly after where he earned a Bachelor of Science degree in political science. During his time at the University of Oregon, he was a Mortar Board member and a member of the Phi Beta Kappa honor society. After graduating from the University of Oregon, Dan was accepted to the University of Idaho law program in Moscow. He graduated from the University of Idaho and was accepted to the Idaho State Bar in 1982. After graduating from the University of Idaho, he moved to Lewiston, where he would start working for various law firms before starting his own private practice.
In 1988, he met the lasting love of his life, Pam, and her three young children, Travis, Heather and Sarah. They married in 1989.
In 2000, he was elected as Nez Perce County Prosecutor and would serve four terms. He retired from public office in 2016 as one of the longest-serving prosecutors in Nez Perce County history.
He was known by his friends and family for having a big heart and very witty sense of humor. He really loved his family and enjoyed golf, fishing, bird hunting with his vizslas, watching baseball and football, and reading.
He is preceded in death by his father, Keith L. Spickler, and is survived by his wife, Pam Spickler; mother Delores Spickler; brother Dennis (Robin) Spickler; sisters Sandy and Deborah Spickler; children Kim (Ben) Sappington, Jason Smith, Travis (Heather) Hoob, Heather (Dave) Vitti and Sarah (Glen) Seekins; grandchildren Daniel Peters, Paige Sappington, Liliana and Ava Vitti, Rylan Hoob, Canyen and Capri Everett.
In lieu of flowers, the family asks that memorial donations be made to the Idaho Crime Victims Compensation Program. Donations can be made by check and mailed to: State of Idaho Crime Victims Compensation Program, 11321 W. Chinden Blvd., Bldg. No. 2, Boise, ID 83714. Please annotate "Dan Spickler Memorial Donation" in the memo line of your check.
A memorial service will be held at 2 p.m. Saturday at Malcom's Brower-Wann Funeral Home, 1711 18th St., Lewiston. The family recommends wearing a face mask while indoors at the memorial service.
Service Information
Date & Time

Saturday, September 26, 2:00 PM

Location

Malcom's Brower-Wann Funeral Home
1711 18th Street
Lewiston, ID 83501

Get Directions
Offer Condolences