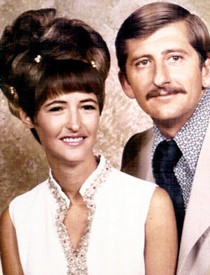 Daniel Bales
9/2/1940 — 10/27/2018
Daniel Albert Bales, 78, passed away Saturday, Oct. 27, 2018, at his home in Lewiston due to an aneurism. Daniel was born Sept. 2, 1940, in Long Beach, Calif., to Ollie D. and Dorothy (Parrish) Bales.
Daniel graduated Bellflower High School in 1959, and attended Long Beach State and the University of Arizona. On Aug. 26, 1961, he married Beverly Jean Joslin in Lakewood, Calif. He then worked for the Los Angeles Police Department and served in the U.S. Army from 1965 to 1967.
He is survived by his spouse, Beverly Bales of Lewiston; daughters Susan Way of Spokane and Kelly Upchurch of Coeur d'Alene; sister Patricia (Sonny) Clemmer of Springdale, Wash.; grandsons Gavin Way and Mason Upchurch, granddaughter Hannah Way, one great-granddaughter and one great-grandson with two on the way, all of Coeur d'Alene.
Condolences
George M Shipe
I went to high school with Dan and Beverly. Dan lead an enviable life, as soldier, police officer, great family and he married the prettiest girl in school. He was a good man , a good person , good husband, good father and important member of the community.
Wednesday, December 18, 2019 11:02 AM
George Blishak
Dan and I lined up side by side for inspection every morning at the Los Angeles Police Academy. We were in the same squad in the August 3, 1964 Academy class, and I very much enjoyed our morning conversations before inspection. Although we never worked at the same LAPD station during our careers, I will always remember how good it was to have him as a classmate and friend during LAPD training.
Thursday, January 24, 2019 8:42 AM
Marilyn E McGrath
very sorry for your loss, you should know how well he was thought of by his friends and partners of L.A.P.D.Danny was humorous and was a good cop. We worked "the dirt bags" (undercover) and he was one of our top guys. God Bless.
Sunday, November 25, 2018 9:47 AM
Offer Condolences