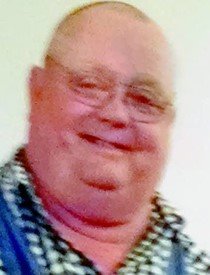 Dan Heimgartner
6/24/1951 — 5/14/2018
Dan Heimgartner passed away unexpectedly from a heart attack at his home in Lewiston on Monday, May 14, 2018. Dan was born June 24, 1951, in Clarkston, the middle child and only son of Erma (Sampson) and Clarence Heimgartner.
When Dan was once asked, "Is there a Mrs.?" he responded, "Nope, but there are lots of exes!" and then laughed his characteristic chuckle. Dan married Teresa in 1970; they were divorced in 1973. Dan married Sharon in 1973. Dan and Sharon had two sons, Marvin Clarence Heimgartner and Jeff Earl Heimgartner. They divorced in 1994. Dan married Patsy in 1997 and they divorced in 1998. Although they weren't married, he had a close relationship with Janet for several years. Blanca "Molly" Martinez has been his constant companion for the past seven years. She survives him at their home.
Dan grew up on the family farm in Rosetta, Idaho, graduating from Culdesac High School. For most of his life, Dan was a truck driver. He was well known by his CB handle and nickname "Hamburger." Dan had lots of stories about hauling cattle in many states, as a fuel truck driver working in construction and farming. For a time, Dan owned the Saddle Club in Culdesac with his longtime friend, Don Heinzerling. The stories from this era of Dan's life are even better when told amongst his many friends.
Dan spent countless hours working the farm with his dad, Toad, and uncle Earl, and he could most likely be found either on a combine or Cat, or in the shop making repairs. The family also raised livestock, and this passion carried on into Dan's "retirement," when he moved to the Sampson place on the river. Rarely would a sale go by that Dan wasn't in an end seat, trying to find whatever might come through the ring that he could "make a buck on." Many friends and family drove by the pasture each Thursday just to see what Dan had found. He was full of ideas and always had a plan.
Dan is survived by his son, Marvin (Candi) Heimgartner of Spalding; sisters Nadine (Robert) Whitney of Winston, Ore., and Tammy Heimgartner of Mountain Home, Idaho; his companion, Blanca Martinez of Lewiston; and his beloved and famous dog, "Freeway." Dan was preceded in death by his parents, Clarence and Erma; his son, Jeff; and stepsons William Schwane and Joseph Schwane.
A graveside service, officiated by Ralph Guthrie of Lewiston, will be held at 11 a.m. Friday at the Gifford Cemetery, followed by a covered-dish lunch at the Gifford Community Center. Everyone also is invited to the Saddle Club in Culdesac following the reception for further remembrance.
Service Information
Date & Time

Friday, May 18, 11:00 AM

Location

Gifford Cemetery
Gifford Reubens Road
Gifford, Idaho 0

Get Directions
Offer Condolences