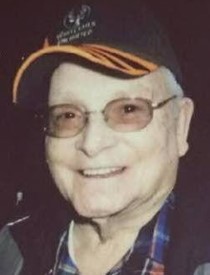 Clinton Reese
2/20/1933 — 7/11/2021
Clinton Franklin Reese, a longtime resident of Kamiah, passed away Sunday, July 11, 2021, at the Royal Plaza Care Center. He was 88.
Clint was born to Lee and Elsie Reese on Feb. 20, 1933, in Cavendish, Idaho, and attended various schools in Idaho and Montana. Clint worked for Potlatch Corp. for 11 years and also worked in various mills in California for nine years. He is best know for his 30-plus years as an auctioneer in central Idaho.
In 1952, Clint married Dorothy Thomas and had one son, Steven. The marriage ended in divorce. In 1955, Clint married Priscilla Reynolds. Together they had one daughter, Lori. The marriage ended in divorce in 1974. In June 1976, Clint married Betty Jo Jacobs. They remained married until Betty's death in 2015.
Clint was preceded in death by his son, Steve, and his wife, Betty Jo. He is survived by his daughter, Lori, and seven stepchildren.
No service is planned at this time. A private burial will take place in Kamiah at a later date.
Offer Condolences