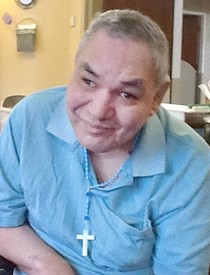 Clifford Scott
4/14/1943 — 7/31/2021
John Clifford Scott, 78, of Boise, was born April 14, 1943, to Lyman Scott and Greetis Goldner-Scott in Lewiston. He entered into rest Saturday, July 31, 2021, in Lapwai surrounded by family.
John descended from the Joseph Band, grandson of the last "sun worshipper" who resided at Agatha, named (Au-Tah-Sin) Red Earth Paint.
Greetis passed away from complications of childbirth. From birth to third grade, Johnny was raised by his aunt, Tillie Scott-Golinski. In third grade, he attended the Slickpoo Mission Catholic School in Mission Creek, Idaho. After third grade, he returned to live with his parents Lyman and Clara Scott at their family home in Lapwai. John enjoyed the outdoors with his siblings while hunting and fishing. Johnny was the middle child of 18 siblings.
As an adult, John relocated to Boise and became an ironworker. This is where he met and married Anna Scott. They later had a son, John Clifford Scott Jr.
From 1974-76, John returned to Lapwai, living with Jeffery Scott and family. During this time, he hunted, fished, gathered, dug roots and camped. During the summer months, he traveled to church camp meetings throughout the United States. Then in 1977, he lived at Chief Joseph Complex with niece Lori Scott.
For the past 35 years, John has been a resident of Good Samaritan Nursing Home in Boise. This is where the residents and employees became lifelong friends. John loved making necklaces with beads and crosses at his personal craft table. The table would always have his favorite sugar-free candy. You would never see Johnny without a cross necklace or a watch.
John was preceded in death by his parents, Lyman and Greetis Scott; paternal grandparents John Scott and Margaret Broncheau; maternal grandparents George and Ethel Goldner; siblings Darlene James, Lavern Alfrey, Sharen Kemp, Lyman Scott Jr., Elisha Scott, Benadicta Holt, Julie Crow, and twin sisters Wonda and Ronda Scott.
He is survived by his son, John Scott Jr.; siblings Wilfred Scott, Ermith Gladstone, Doris Thompson, June Pinkham, Rodrick Scott, Allison Scott, Theda Scott, David Scott and Harold Scott; and many nieces and nephews.
A private dressing was held Tuesday at Malcom's Brower-Wann Funeral Home. A funeral service of John C. Scott will be held at 10 a.m. today at the Pi-Nee-Waus Community Center in Lapwai. Burial will be at Lapwai Tribal Cemetery, dinner to follow at Pi-Nee-Waus Community Center. Malcom's Brower-Wann Funeral Home is in charge of services.
Service Information
Date & Time

Wednesday, August 4, 10:00 AM

Location

Pi-Nee-Waus Community Center
99 Agency Rd.
Lapwai, ID 83540

Get Directions
Offer Condolences